Employment Opportunities
Thank you for your interest in ArtsQuest! Your application is important to us and we personally review all fully completed submissions. If you followed the links below to apply for a position, we will follow up with you via phone or email. Please keep an eye on your spam or junk folder as there are times our communication may end up there.
ArtsQuest is committed to fostering, cultivating, and preserving a culture of diversity, equity and inclusion. Our employees are the most valuable assets we have. The collective sum of the individual differences, life experiences, knowledge, inventiveness, innovation, self-expression, unique capabilities and talent that our employees and volunteers invest in their work represents a significant part of not only our culture, but our reputation and the organization's achievement as well.
At ArtsQuest, a diverse, inclusive, and equitable workplace is one where all employees feel valued and respected whatever their age, color, disability, ethnicity, family or marital status, gender identity or expression, language, national origin, physical and mental ability, political affiliation, race, religion, sexual orientation, socio-economic status, and/or veteran status. We embrace and encourage our employees' characteristics that make them unique, because we value and appreciate diverse life experiences.
ArtsQuest is an Equal Employment Opportunity Employer, EOE, M/F/LGBTQ/Disability/Vet.
All applicants must either be 18 years of age or older or a high school graduate. Some positions may have additional requirements. Please see the individual job descriptions for more details.
Please note: A Criminal History and Child Abuse History Clearance will be required for any and all positions in which there is direct contact with children, as defined by the Pennsylvania Child Protective Services Act.
See Why Our Staff Love ArtsQuest
ArtsQuest Full-time Year-Round Positions
ArtsQuest Part-time Year-Round Positions
Part-time Seasonal and Festival Positions
Levy Food & Beverage Services at ArtQuest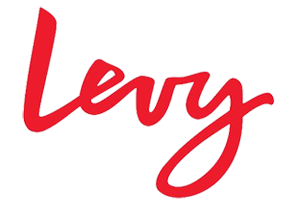 The food & beverage provider for ArtsQuest is looking for hardworking, enthusiastic people to join our team and be a part of the excitement planned for 2023! From the stadium to the head table, Levy leverages unbridled creativity, custom strategies, impeccable service,
and true love for great food to create unforgettable experiences. Levy is an Equal Employment Opportunity Employer, EOE, M/F/Disability/Vet.
Please visit careers.compassgroupcareers.com to view all job opportunities. Please apply online. No phone calls or walk-ins will be accepted.
Teaching Artist Positions
The Banana Factory Visual Arts and Education Center is looking to expand its roster of teaching artists to enable us to strengthen and enhance the classes we offer to adults, children and our community partners. We welcome teachers from diverse professional backgrounds and expertise.
Cinema Curator Positions
The Frank Banko Alehouse Cinemas at the ArtsQuest Center at SteelStacks is looking to expand its roster of curators for our free film series targeted at underrepresented communities that will enable us to strengthen and enhance the content that we offer to our community. These curators would act as independent contractors and would be compensated accordingly per film booking.
Learn More
Apply Here
ArtsQuest Foundation
We appreciate your interest in the ArtsQuest Foundation. We currently have no openings. Please check back for any updates. Thank you!