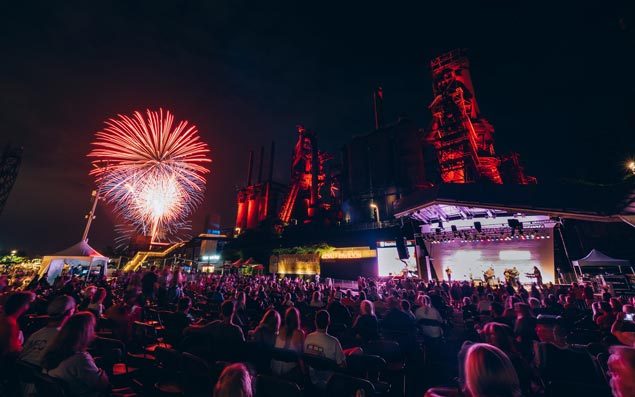 Donate Crypto
Interested in donating cryptocurrency to ArtsQuest? Thanks to The Giving Block that is now possible!
Simply fill out the form below with your crypto donation. Then, The Giving Block team will convert your cryptocurrency to cash & give it to ArtsQuest. The Giving Block will also provide you with an automatic tax receipt upon donation.
Benefits of donating cryptocurrency
If you held the cryptocurrency for a long-term period of more than a year prior to donation, you're eligible for an itemized charitable deduction at the cryptocurrency's current value, known as fair market value, at the time of contribution.
If you held the cryptocurrency for a short-term period of less than or equal to one year prior to the donation, you're eligible for an itemized charitable deduction equal to the cryptocurrency's cost basis.
Also, you don't incur taxable gains on appreciated assets when you're donating either long-term assets or short-term assets. Curious for more information on the benefits of cryptocurrency donations? Please visit The Giving Block.
ArtsQuest's mission is to provide access to exceptional artistic, cultural and educational experiences using arts and culture as key elements of economic development for our urban communities. ArtsQuest™ supports this mission via the presentation of performing and visual arts, film, arts education classes and outreach, youth programming and cultural events. Of the thousands of experiences offered by ArtsQuest annually, approximately 50 percent are free to attend.
Your gift helps make ArtsQuest programming possible!
Thank you,
The ArtsQuest Team
Questions? Please contact Selena Lavonier, Executive Director of the ArtsQuest Foundation at slavonier@artsquest.org.