Become an ArtsQuest Volunteer!
Volunteers are the foundation of ArtsQuest's events and festivals, and our volunteers help provide the community with exceptional artistic, cultural and educational experiences every day. Since the first Musikfest in 1984, volunteers have given countless hours and incredibly valuable skills to the organization.
ArtsQuest hosts over 4,000 events throughout the year including Oktoberfest, Christkindlmarkt, concerts at the ArtsQuest Center and Levitt Pavilion, Sabor, Sangriafest, and of course—Musikfest! During any season, you're sure to find an event that needs help from a passionate volunteer like yourself. Tasks typically include admissions, ushering, pouring beverages, assisting patrons at information tables, and keeping our events and festivals clean. Be sure to check out our year round opportunities including the Stack Shop & Cinema!
Sign up for the ArtsQuest Volunteer Portal to learn more about volunteering and to sign up for events!
Have a question or would like to learn more about volunteering with ArtsQuest? The Volunteer Department would love to hear from you!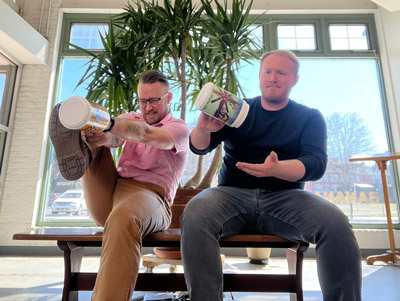 Cory Stevens
Volunteer Program Manager
610-332-1370 · cstevens@artsquest.org
Parker Ryan
Volunteer Program Assistant Manager
610-332-1343 · pryan@artsquest.org