Why ArtsQuest?
ArtsQuest Staff Share Why They Enjoy Working for the Nonprofit Arts Organization
There are two main reasons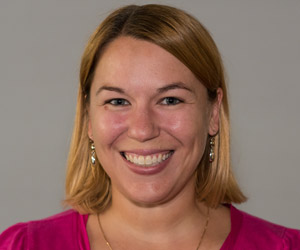 that I love working for ArtsQuest: the arts and the people.
The arts are something that I have always been passionate about, and ArtsQuest never ceases to surprise me. ArtsQuest takes every form of art – from classic rock and folk music to glassblowing and graffiti art, from comedy and film to jazz and spectacle – and gives amazing experiences to the community.
Our organization uses the arts to inspire people and bring people together in a truly powerful way. I love working for a nonprofit because I know that I am contributing, in however small a way, to sharing the arts with the greater Lehigh Valley community.
I always thought ArtsQuest was an awesome organization, but I never really thought about the type of people who worked here until I started my career here. My co-workers are dynamic, passionate and the perfect blend of being serious about their work and just enjoying life and the work that we do. We are a fast-paced organization and the people who work here need to be ready to adapt, to communicate well, and to have a good sense of humor. I feel absolutely blessed that I get to be part of the ArtsQuest team and that every day I get to interact with our fabulous Members who help make everything that we do here a reality.
Michelle Veresink Richmond, Sr. Manager of Membership and Advancement Operations
Working as part of the front line staff within an organization that is doing big things for its community sets the bar really high. There are many tasks that go on behind the scenes, which means we all need to be knowledgeable while delivering the best service to the community as possible.
My best days at work are when I provide a service to someone for the first time.To me, the mission of ArtsQuest is so important, so when someone has the opportunity to experience what we do and all of what we have to offer, I believe that they will come back again and again to enjoy the different things that go on throughout the year.
While there are many different festivals and events that I have been involved in and that I enjoy, my personal favorite is Musikfest. All the excitement involved, the music, food and entertainment during this time is invigorating, but the best part is experiencing Musikfest with the ArtsQuest team from staff to volunteers and members.
ArtsQuest is the first nonprofit that I worked for, and through my experience here I have been inspired to be more involved with a few others.
Working alongside such a diverse group of individuals, striving to fulfill the same purpose and bringing awareness back to our rich history is such a pleasure.
Kenoa Askerneese, Front Desk Assistant
One of my favorite moments working at ArtsQuest happened at the 2017 SteelStacks Improv Comedy Festival (SSICF) when the Improvised Shakespeare Company received one of the heartiest standing ovations I've ever seen not only here at SteelStacks, but at any of the concerts I've ever attended.
The joy of that moment didn't come just from the fact that the company had just delivered an amazing performance quite worthy of that applause, but because it was symbolic of what we've gone through as an organization since we opened SteelStacks in April of 2011.
Improvised Shakespeare was slated to perform at SteelStacks in our first year, but slow sales, along with a few other factors, caused us to have to cancel that performance. It wasn't the only cancellation we had to put through that year, a year like none other I've ever experienced professionally in its highs and lows.
In the time between that cancelled engagement and SSICF 2017, ArtsQuest allowed for me to build that ovation-giving audience patron by patron, through regular improv shows from local teams; standup shows highlight by Patton Oswalt, Jerry Seinfeld, Tig Notaro and Tracy Morgan; classes in various facets of comedy and the establishment of the SteelStacks Improv Comedy Festival in 2014. Simply put, should we have kept our 2011 date with the company, there's no telling what sort of audience would have showed up, though I'd wager that it wouldn't have been anywhere near the appreciative and comedy-smart 300 that were there in 2017. In addition to the crowd's response, the Improvised Shakespeare Company said SteelStacks was one of the most incredible venues that they have ever played.
I wouldn't have been able to even imagine all of this when I started producing comedy independently nearly 10 years ago. Now, thanks to ArtsQuest, it's a reality.
Ryan Hill, Director of Programming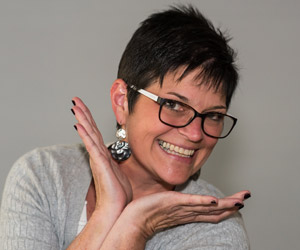 Working at ArtsQuest isn't work at all. It's a passion. You either have it or you don't. To see the look on people's faces when they see a piece of sculpture, a performance, an exhibit and so much more for the very first time is priceless. I am proud to be a small cog in the wheel that helps to offer arts and cultural experiences to the residents of the Lehigh Valley and far beyond. With more than 40 percent of our programming available free to the public, it is heartwarming to know that anyone can enjoy galleries, performances and special events. Many of our festivals and events are challenging to pull off, but everyone works together behind and in front of the scenes as a well-oiled, collective team. From our full time to our part time to our seasonal staff to our fabulous army of volunteers. Not one event, performance, class or festival could be successful without every one of us.
The most amazing day of work was Friday, August 1, 2014. On that very first day of Musikfest 2014, I was invited (after much begging) to play tambourine on the Wind Creek Steel Stage with the Craig Thatcher Band. While I have no formal training and sometimes get excited and miss a beat – I wowed the audience, if I may say so myself. So many of my colleagues made the effort to get the stage to watch me perform, and it is a moment I will forever remember.
Joann Lee, Director, Office of the President
ArtsQuest is committed to presenting music, arts, festivals, cultural experiences and educational and outreach programs that aid in economic development, urban revitalization and community enrichment to the Greater Lehigh Valley and beyond. This area, once considered dead and forgotten, has experienced a rebirth with ArtsQuest leading the way. ArtsQuest continues to care for the area and continues to show that we are alive and well. ArtsQuest is the shot in the arm that our community needed and I am blessed to be a part.
I enjoy every shift I work at ArtsQuest regardless of the assignment. What I love more than anything is working alongside my daughter, Amber Hess, who also works with ArtsQuest in Event Services. Amber is going to Florida this summer to continue her education at the Florida Institute of Technology, so we spend quality time together all while enjoying our time at ArtsQuest.
I love the people that I work with, not only in Event Services, but throughout the ArtsQuest organization. We are a small enough group which allows everyone to work together and create a strong bond. More like a family then co-workers, we get to know each other on a deeper level which allows us to "read" each other. We are able to capitalize on each other's strengths while compensating for each other's weaknesses.
ArtsQuest is an amazing place to work at. Our members and patrons are awesome people who love and enjoy the arts and appreciate that we bring big-time entertainment to their backdoor. With ArtsQuest, the possibilities are endless. Imagine that!
Chris Hess, Event Services
I have been a resident artist and art educator for 18 years. I strive to bring art into as many lives as I can, and I enjoy sharing my knowledge and techniques with people of all ages. The greatest reward for me is to hear students say,"I never knew I could do this," "I notice and see so much more color than I ever did before" and "I want to make more time for art, what other classes do you offer?"
It is very satisfying to witness the progress of my students, and to see their work evolve. I have quite a few who continue to take classes. It is a journey that has many rewards for all of us.
I find the support from the visual arts team extremely valuable. They take the time to listen and focus on the individual needs of the instructors. I know their doors are always open.
As a community art center, ArtsQuest has the potential to reach a diverse group of people. I believe we offer a unique opportunity to share incredible talent from the resident artists by seeing their studio/workspace/gallery, as well as give people the opportunity to study with teaching artists to learn their specific techniques and views on art.
What I would like people to know is that they shouldn't fear making art. My classes welcome beginners; the students are entering a "safe" environment meant to nurture creativity and learning.
Angie Snyder Lande, Resident Artist
In February, I will be starting my 17th year with this unique and creative organization. We are all part of the success of ArtsQuest – every decision and choice that we make is done to create an experience for our guests that is memorable and special. Through the years, we build relationships with our clients, guests and each other. These relationships continue to make ArtsQuest a wonderful place to work! So why ArtsQuest? I say "why not?"
Susan Drexinger, VP of Hospitality and Food Services