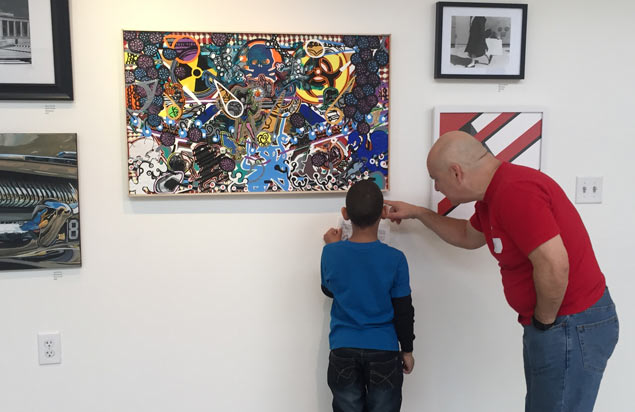 Programs for the Community
ArtsQuest provides art programs for families and community groups either at your community center or at the Banana Factory or SteelStacks campus. ArtsQuest community programs encourage individuals to experience, appreciate, and create art by working with highly qualified Teaching Artists in a variety of disciplines. Community programs are both free and fee-based. To find out more or request a community program, contact Lisa Harms, Director of Education & Outreach at
lharms@artsquest.org
Creative Aging
Creative Aging is an arts-based program designed for seniors. Specially trained ArtsQuest Teaching Artists lead programs for individuals with a wide range of both physical and cognitive abilities. This program empowers seniors through creative and collaborative exploration of movement, storytelling, visual art, music and theater. Don't just age, age creatively!
Artist Workshops
Artist Workshops are an opportunity to bring an ArtsQuest Teaching Artist to your community center to lead an art project. ArtsQuest will work with you to design a workshop that fits your schedule and budget. Specific themes and mediums can be requested. Each workshop generally lasts between 50-60 minutes.
FREE Toddler Storytime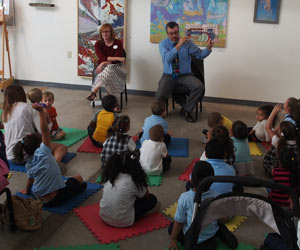 This exciting
FREE program
is part of a new partnership between ArtsQuest's Banana Factory Arts Center and The Bethlehem Area Public Library. Join us as we look, listen, sing, and have fun with picture books in the Banana Factory's Crayola Gallery. Led by Bethlehem Area Public Library librarians and ArtsQuest staff members, we will celebrate pictures books with a different art theme each week. After Storytime, your family is encouraged to explore the galleries and art studios at the Banana Factory to further experience the visual arts.
Thursdays from 10 – 10:45 am
FREE First Fridays
On the
first Friday
of every month, the Banana Factory Arts Center anchors this South Bethlehem community celebration. Local merchants, restaurants and galleries open their doors to celebrate our awesome community. The fun kicks off at 6 p.m. each month and wraps up around 9 p.m.
First Friday of every month.
FREE SteelStacks Summer Family Movie Series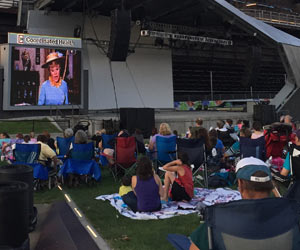 Enjoy free family movies outside under the stars. Guests attending the
Summer Family Movies Series
are invited to bring their blankets and lawn chairs to sit on as they enjoy the movies under the stars. Free parking is available at the parking lots on First Street immediately adjacent to Steelstacks; food and beverages will be available at the
Mack Truck Stop at the Levitt Pavilion
, as well as the ArtsQuest Center at SteelStacks, located across the street from the Levitt Pavilion.
Select Wednesdays, 8PM
FREE Community Performances
ArtsQuest is committed to providing quality arts and culture programming to our community. From emerging artists to local favorites to the latest in contemporary dance, the ArtsQuest Center and SteelStacks campus are home to more than 500 free events each year including music, dance performances, visual arts exhibits, children's programming, and more.