Rachel Carraghan Introduction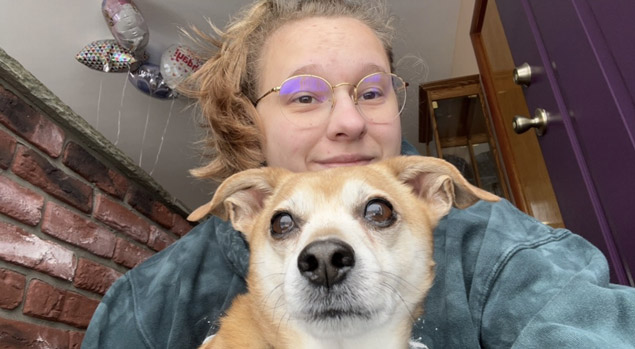 This summer, the Volunteer Department is lucky to be working with two interns!
Born and raised in Bethlehem, Rachel has seen plenty of what ArtsQuest has to offer and which developed her love for festivals and concerts which her wallet did not appreciate. Involvement in Girl Scouts growing up has definitely given her multiple opportunities to find things she is capable of while still challenging herself to go above and beyond. After completing her Bike Safety Gold Award Project in 2018, she wanted to continue her love of teaching kids and decided to go for Elementary Education at Albright College in Reading, PA. Working through the adulting world, things didn't go as planned when she had to switch majors, going from Elementary Education to Music Industry Studies which included her new involvement with the Lion Records Label on campus. However, her love of music didn't deter her from exploring the new world that was offered and in turn, has opened several new friendships and experiences along the way. Recently graduating from Albright has given her more free time than she knows what to do with, but you can now find her working as a home care aid, going on road trips, trying new and old local food spots, or trying to get her dog, Shadow, to stop being so camera shy.
Rachel will be working on projects that include scheduling Musikfest volunteers, shadowing Cory during a wide range of ArtsQuest meetings, and assisting with the onsite execution of events.