Public Tickets Go on Sale Today for the 3rd-annual Linny Awards Nov. 8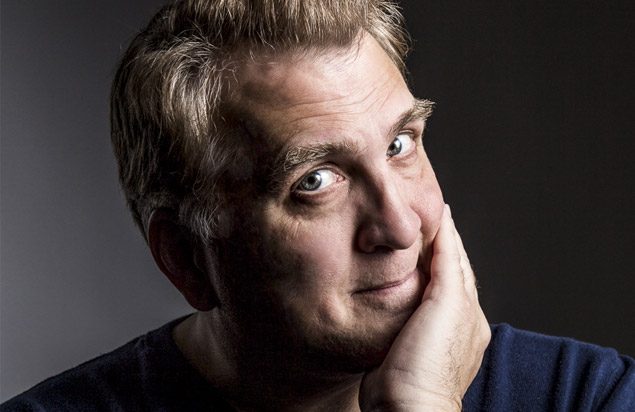 2018 Winners Include Daniel Roebuck, Philip Horn and Kate Micucci
BETHLEHEM, PA—Public tickets to the 2018 Linny Awards celebration, presented by Cornerstone Advisors, go on sale beginning today, Sept. 21, at
www.artsquestfoundation.org/linnyawards
. Cost is $250 per person, which includes an open bar, gourmet dinner and the awards ceremony featuring actor Daniel Roebuck. The event will be held on Thurs., Nov. 8, at 6 p.m., in the Musikfest Café of the ArtsQuest Center, 101 Founders Way, Bethlehem. All proceeds from ticket sales will go to support the nonprofit foundation and its mission of providing sustainability for ArtsQuest and ArtsQuest's programming for the region. Among this year's award winners is acclaimed actor, writer and director Daniel Roebuck, who will receive the ArtsQuest's Foundation's Pinnacle of the Art Award. Born and raised in Bethlehem, Roebuck has amassed a substantial resume filled with major films like "The Fugitive," "U.S. Marshals," "Halloween 2" and "Agent Cody Banks," as well as television movies like "The Late Shift," "Behind the Camera" and "New York Prison Break: The Seduction of Joyce Mitchell" and TV series including "Man in the High Castle," "Matlock," "Lost" and "Nash Bridges." During his nearly 35-year career, he has also guest-starred in numerous television shows including every CSI, "Criminal Minds," "Law and Order," "Jane the Virgin" and "Rosewood." A graduate of Bethlehem Catholic High School, Roebuck has produced and directed many documentaries and films including "Christmas is Here Again," "A Timeless Love" and "Give Till It Hurts." He recently made his feature film directing debut with "Getting Grace," which was filmed primarily in Bethlehem. In addition to starring in the film, Roebuck wrote and produced it. The Linnys are presented annually by the ArtsQuest Foundation and are named after the late Marlene "Linny" Fowler of Bethlehem, in honor of her dedication to and support of the arts. Fowler established the Foundation in 2003 and served on its board until her passing in 2013. The awards also celebrate the extraordinary artists, art educators, businesses and philanthropists who have lived, now live or work in the Lehigh Valley. In addition to Roebuck, the following Lehigh Valley residents will be honored:
Philip Horn
-
Lifetime Achievement Award
Curlee Raven Holton, Easton
–
Visual Artist of the Year
Kate Micucci, Nazareth
–
Performing Artist of the Year
Jessica Bastidas, Bethlehem
–
Emerging Artist of the Year
Jennifer Wescoe, Bethlehem
–
Arts Educator of the Year
Christine Oaklander, Ph.D., Allentown
–
Philanthropy in the Arts Award
Olivia Lunger, Bethlehem
–
Student Artist Scholarship Award
Boris Vallejo and Julie Bell, Allentown
–
Committee's Choice
Two area businesses will also be recognized during the awards. They are
Lutron Electronics, Inc. of Coopersburg
for
Excellence in Product Design
, and
Sands Resort of Bethlehem
,
Large Business Supporter of the Arts
. Proceeds from the Linny Awards will support the ArtsQuest Foundation's mission of providing sustainability for ArtsQuest, the nonprofit arts organization that presents Musikfest and more than 3,500 other programs, events and educational classes each year. More than 40 percent of the arts and cultural programs put on by ArtsQuest are free to the community. For more information on the ArtsQuest Foundation visit
www.artsquestfoundation.org
.