October 2020 Volunteer Spotlight
Each month, our volunteer committee decides on volunteers to spotlight! For October 2020, we chose none other than the man, the myth, the legend: Robin Sherrerd!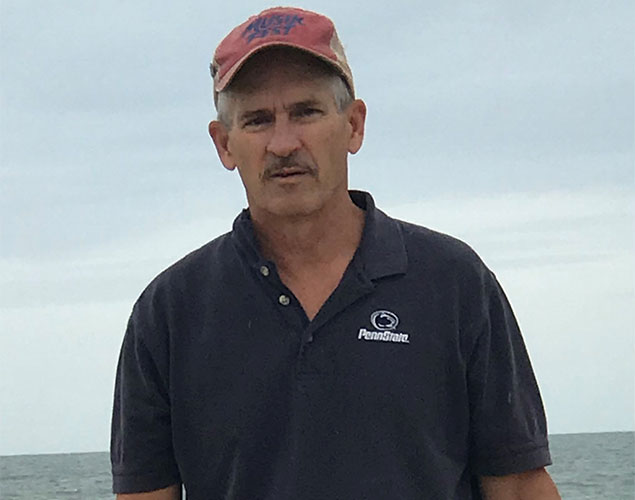 Q: What inspired you to begin volunteering?
A: When we moved to Bethlehem 23 years ago and started going to Musikfest we thought it was great. I became friends with Vern and that is when I learned about volunteering and I am glad I did! Meeting so many volunteers, who I now consider good friends, has also made a great impression on me!
Q: What is your favorite ArtsQuest event to volunteer at?
A: Musikfest since it is magical for 10 days and when there is a preview night it is an extra bonus. Blast Furnace Blues, Octoberfest and Christkindlmarkt are all terrific too.
Q: Do you volunteer anywhere else besides ArtsQuest?
A: I am a past Rotarian along with my Father so we had some great events that we helped with.
Q: When you're not volunteering for ArtsQuest, what do you like to do in your spare time?
A: Spending time with my Wife, Children and Grandchildren! (Hopefully there is a beach where we are as well).
Q: If you could bring any act to Musikfest, who would it be and why?
A: Joe Bonamassa! I love his style of Blues and I am sure he would play his best on the Wind Creek Stage!
Q: Even though our world is a little uncertain these days, what might you say to new volunteers to encourage them to keep going?
A: Volunteering can lift your spirits and make you feel great doing something that will benefit others. The friends you will make will last forever, it is truly a family at ArtsQuest.