Volunteer Spotlight
Each month, our volunteer committee decides on volunteers to spotlight! For November 2019, we wanted to hear from the "CEO of Christkindlmarkt:" Bob Shearer.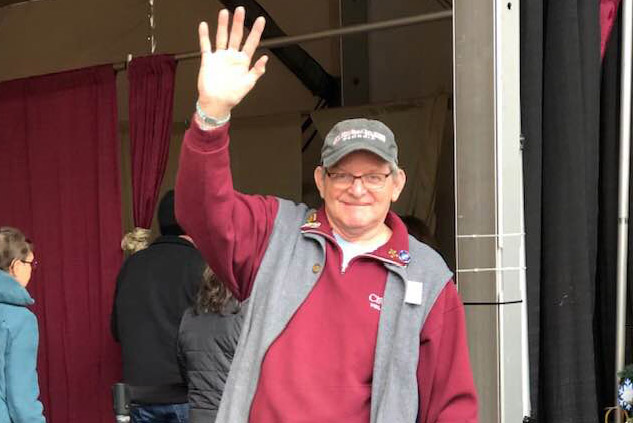 Q: What inspired you to begin volunteering?
A: I just thought it would be fun. Turned out to be a very fulfilling adventure. First volunteered in 1994, registered for Musikfest. My friend and myself volunteered for clean team on Main Street and our supervisor was Barbra. Just did weekends at that point while I was still working.
Q: Is it safe to say that Christkindlmarkt is your favorite event to volunteer at? What keeps you coming back each year?
A: Well all the volunteering events get to be your favorite in their own special way. It's hard to say which is your favorite, they all have their ups and downs. What keeps me coming back…I would probably say all the great people you meet. I have met people that have been coming back since day one, in fact just to take pictures with St. Nick. It's always nice to hear how far some have come. Always great to see all the new friends I have met since volunteering.
Q: As Christkindlmarkt continues to grow, what is one thing you'd like to see added to the holiday programming?
A: I guess there is always room to add. Mostly everything is there! Lots of people feel there needs to be more signage pointing towards Christkindlmarkt, and of course the parking could be better.
Q: When you're not volunteering for ArtsQuest, what do you like to do in your spare time?
A: We love to travel and dance to the oldies. We have two sons, one in California and one in Florida. There's some traveling right there to see our grandchildren!
Q: You're also one of Musikfest's site supers! If you could bring any act to Musikfest, who would it be and why?
A: I would bring Alex Meixner back to Musikfest. I like watching him perform and of course, always keep the oldies.
Q: Guests always have a great time at Christkindlmarkt when yours is the first face they see. With such an infectious joy, what are the things that get you in the Christmas spirit?
A: Life is good. My Favorite Saying: "We have been fortunate to do what we want." I have a great wife, two Sons, five beautiful grandchildren, great friends…what more joy could you ask for? I'm very grateful and blessed.