MUSIKFEST GOLF TOURNAMENT RETURNS JULY 11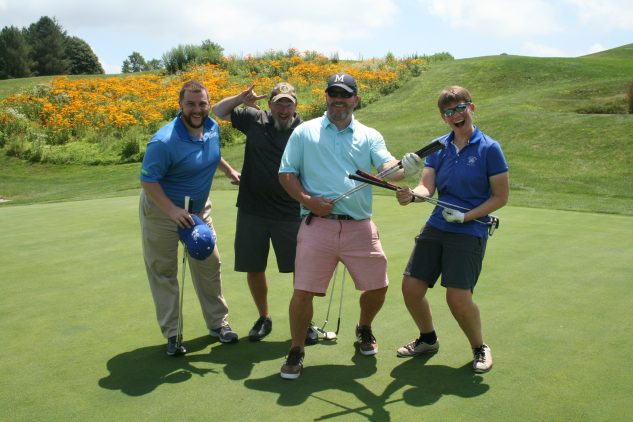 ArtsQuest's 10th Musikfest Golf Tournament to be hosted at Southmoore Golf Club
BETHLEHEM, Pa. – ArtsQuest, presenting sponsor B. Braun Medical Inc. and presenting media partner Tri Outdoor are excited to announce the return of the Musikfest Golf Tournament for its 10th year! The annual event will be hosted at Southmoore Golf Club on Monday, July 11. A limited number of sponsorship opportunities and four-some spaces are still available. For more information or to register for the event visit the Musikfest website or by emailing Partnership Activation Specialist Patrick Moyer .
"We are thrilled to support ArtsQuest for the 10th year celebration of the Musikfest Golf Tournament," said Ali Longenhagen Associate Director, Corporate Communications Office of Corporate Affairs and Communications B.Braun Medical Inc. "It's a great way to spend a summer day with friends, playing golf, enjoying the great course at Southmoore and getting a taste of Musikfest food vendors all while supporting a great community organization like ArtsQuest."
For the tenth year in a row, golf enthusiasts and Musikfest supporters can once again come together to support one of the free largest music festivals in the nation. The unique four-man scramble begins with a 7:30 a.m. registration and 9 a.m. shotgun start time. The Musikfest Golf Tournament features food stops at several holes where golfers can enjoy Musikfest food vendor favorites including Aw Shucks, Island Noodles, Heaven on a Bun, Island Expressions and Theo's Gyros. There's even a putting contest using a putter crafted with the stem of a Martin Guitar.
"We are so proud to be hosting the 10th annual Musikfest Golf Tournament with presenting partners B. Braun Medical and Tri-Outdoor," said Curt Mosel Chief Operating Officer of ArtsQuest. "What started as a chance for friends to get together for a fun afternoon to support the festival has turned into a decade long Musikfest tradition that the community and Musikfest partners alike look forward to every year."
This year's Musikfest Golf Tournament, hosted at Southmoore Golf Club located on Moorestown Drive in Bath, is almost sold out! There are still a limited number of foursome spaces. Prizes are awarded to the top teams in each flight, as well as for the longest and straightest drives, the "Pot of Gold" closest shot to the pin, and the annual Hole-in-One contest.