January Volunteer Spotlight 2023
Each month, our volunteer committee decides on volunteers to spotlight. For January 2023, the volunteer committee selected two wonderful volunteers; one of whom is Ginny Stanglein! Ginny puts in an incredible amount of time volunteering at Christkindlmarkt and helps at other events year-round as well! We are so thankful for Ginny for her time dedicated to helping at ArtsQuest events- and we are so happy to feature these wonderfully upbeat women in this month's spotlight!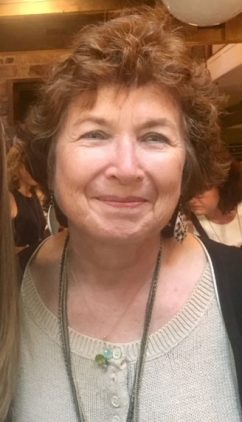 Q: What inspired you to begin volunteering?
A:  I've been a volunteer type person for a while, originally in Bethlehem (been here since 1968) at Center City Ministries . A church friend suggested I help with her at Levitt when it first opened. It sounded fun and I was curious about what was going on there. That led to ushering at Musikfest Cafe and other ArtsQuest activities. I've taken this experience to 4 other organizations in the Lehigh Valley. I'm a big recycler and have done some cleanups in LV neighborhoods.
Q: What is your favorite part of volunteering at ArtsQuest?
A: I'm a people person and love to be greeting and helping people as a local community ambassador. This has led to the warm camaraderie with other liked-minded volunteers at ArtsQuest and my other venues. It's a privilege to serve in this way, and I can enjoy such a wealth of concerts and shows…such a part of my social time.
Q:What do you like to do in your free time when you're not volunteering?
A: I'm a recent retiree after a long satisfying career, with time now to enjoy my 3 dear grandchildren, (and seeing my kids as parents!!). I also enjoy travelling, golfing, dining out, dancing, time with friends, church work , reading, beaching  it, and I'm a big fan of movies, music & sports.
Q: Other than Musikfest, what is your favorite Lehigh Valley event?   
A: For volunteering, Christkindlmarkt! Personally, I enjoy the many Christmas season events in the Valley, especially Moravian College Vespers. 
Regarding Musikfest, I enjoyed the first one in 1984 while on maternity leave with my 2-week-old daughter Becky in my front carrier!!
Q: What is something your fellow volunteers would be surprised to learn about you?    
A: : I am a loyal Pburg HS and Moravian grad, who probably could have been a French teacher & sympathizer if hadn't married at age 20!!