ArtsQuest Food Vendor Application
Application Deadline: February 28, 2023
Thank you for your interest in being a food vendor for a 2023 ArtsQuest event. Please complete the Food Vendor Application in its entirety, with as much detail as possible to help the Food Vendor Committee make its selections.
The menu is the most important aspect of the application. To ensure you have the best possible advantage in the selection process, please be very thorough and complete with your menu presentation. A fully completed application is also extremely important in finalizing the vendor selections. Applications that are not complete may not be fully considered for selection. The following are additional criteria that are used in evaluating vendors for selection:
Vendors with food service experience, particularly with outdoor events.
Vendors should offer limited but complete menus. Experience has proven that production and sales decrease when menus become too elaborate. Your menu should include small portion, sampler items and a variety of price points. The uniqueness and freshness of your menu presentation will help give you the best advantage. We are always looking for new menu items. You may present more than one menu per application. Complete a separate menu page for each menu presentation.
Prior participation in an ArtsQuest event, with special attention to compliance of ArtsQuest regulations.
The ability of your operations to fit into the available resources at ArtsQuest events (i.e. electrical and space requirements). There is a slight advantage to operating with limited electrical and space requirements.
Please provide appropriate supporting materials with your application. If your menu may not be generally known or familiar to the public, I encourage you to provide detailed descriptions of the food items to assist in the evaluation and selection process. A picture of your operation in action must be provided if you have not participated in an ArtsQuest event in the last two years!
ArtsQuest is committed to providing the finest festivals in the world. We strive to have the highest-quality food services to match the caliber and quality of our entertainment. To reach this goal, we follow the previously outlined selection process and concepts very closely. If you have any questions concerning menu, space, electrical restrictions, other information or the application, please do not hesitate to contact us.
Events: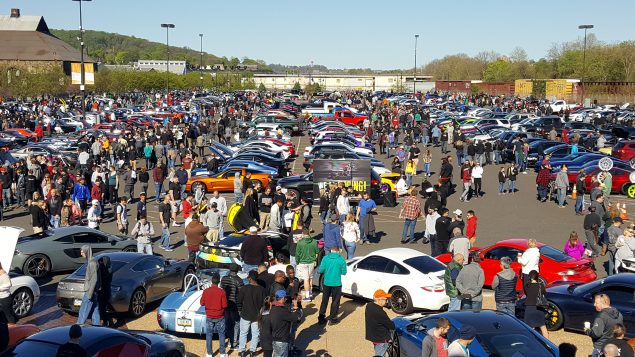 Cars & Coffee Lehigh Valley
April 16, May 21, June 4, July 16, August 27, September 17, 2023
Cars & Coffee invites car and truck enthusiasts from the entire region to join in admiring and marveling at more than 500 vehicles over the course of five Sunday mornings throughout the spring and summer.
Looking for mobile vehicles specializing in breakfast and hot beverages.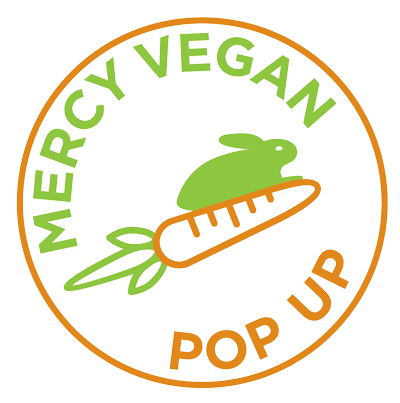 Mercy Vegan Pop Up Market Spring
June 11, 2023
A Pop Up Market celebrating all things vegan!
100% vegan menus only please!
&nbsp
Mercy Vegan Pop Up Market Fall
September 24, 2023
A Pop Up Market celebrating all things vegan!
100% vegan menus only please!
Concerts on the Grange
May 12 & 13, 2023
Two nights of great music and food at Grange Park in Upper Macungie Township.
Looking for mobile vehicles with a variety of options.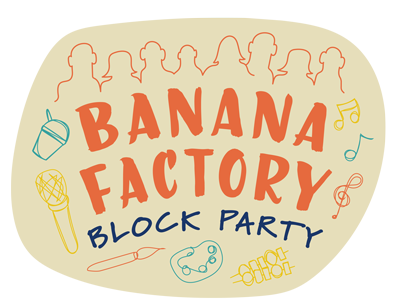 Banana Factory Block Party
May 20, 2023
This two-day family-friendly celebration will feature musical performances, art-making activities, comedy, exhibitions, workshops and more.
Kid friendly menus encouraged!

¡Sabor! Latin Festival
June 23-25, 2023
The free-admission family friendly celebration of Latin heritage and Hispanic culture will be hosted over the course of three days featuring music, food and fun throughout the campus.
Focusing on Latin inspired menus. Vending only on June 23 & 24.
Upper Mac Days
June 23-25, 2023
A celebration of everything Upper Macungie featuring family focused activities for both adults and kids.
Restaurants and vendors from the Macungie area highly encouraged!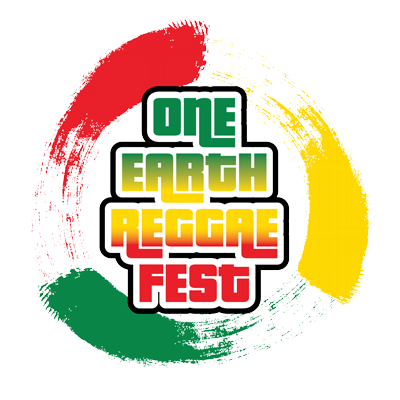 One Earth ReggaeFest
July 1, 2023
A free all-ages event celebrating a fusion of Cali reggae, classic reggae, hip hop and funk music with live performances from both nationally touring and bands local to the Lehigh Valley region.
Mobile vehicles and local restaurants with Caribbean style menus encouraged!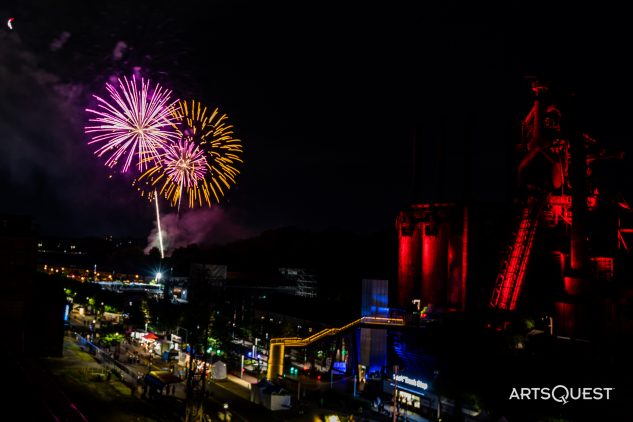 Independence Day Celebration
July 4, 2023
The free Independence Day festivities will include a full afternoon of musical events. The SteelStacks campus serves as the perfect spot to view a dazzling fireworks display put on by the City of Bethlehem.
Mobile vehicles featuring the backyard barbecue and dessert themes encouraged.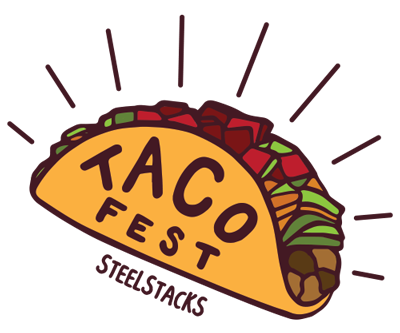 TacoFest
July 9, 2023
Spend the afternoon at the SteelStacks campus enjoying tacos from around the Lehigh Valley, live music, the second annual SteelStacks Chihuahua Beauty Contest and more.
All vendors welcome but must have a "Taco" inspired menu. Mobile vehicles encouraged.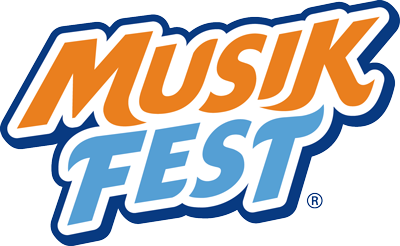 Musikfest
August 4-13, 2023
The nation's largest free ungated music festival. The 40th Musikfest is set for Aug. 4–13, 2023. A record-breaking 1,240,000 people attended Musikfest in 2022. The 11-day festival featured over 500 free performances, across 16 stages located throughout the City of Bethlehem.
Musikfest is a culturally inspired event looking for diverse menus that can handle high volumes.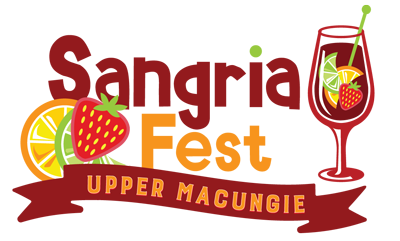 SangriaFest Upper Macungie
September 2, 2023
The summer afternoon will feature sangrias created in partnership with local wineries. This year's event takes place on the sprawling 165-acre park and includes yard games, live music and bottomless samples of a variety of sangrias.
Small plate style menus from mobile vehicles encouraged.
VegFest Upper Macungie
September 9, 2023
Vegan menus from meals to desserts required.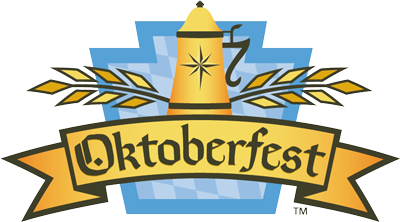 Oktoberfest
October 6-8 & 13-15, 2023
Now in its 13th year, Oktoberfest, presented by Lehigh Valley International Airport (ABE), is a free festival that features brews, food, live music, local artisans, as well as activities like the fan-favorite dachshund races and more!
German inspired menus encouraged.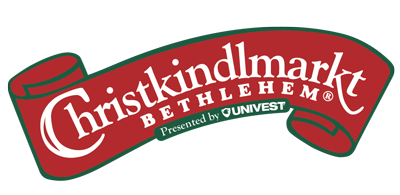 Christkindlmarkt
Nov. 17-19, Nov. 24-26, Nov. 30-Dec. 3, Dec. 7-10, Dec. 14-17, 2023
A one-of-a-kind family event that celebrates the spirit of the season in Bethlehem, Pa. Twice recognized as one of the best holiday markets in the U.S. by Travel + Leisure, this heart-warming holiday event features:
Handmade works by some of the nation's finest artisans.
Käthe Wohlfahrt, offering handmade ornaments, nutcrackers and collectibles from Germany.
And much more festive fun!
European inspired menus encouraged.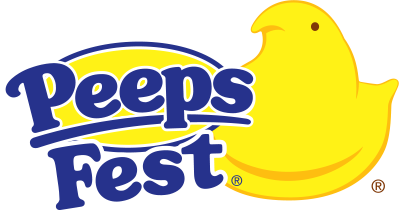 PEEPSFEST
December 30 & 31, 2023
Ring in the New Year with a sweet celebration at PEEPSFEST® from 3 – 6 p.m. on Sat., Dec. 30 or Sun., Dec. 31. The event will be held outside with family-friendly activities and fireworks following the annual PEEPS® Chick Drop on both Friday and Saturday. As per tradition, the massive PEEPS® Chick, weighing in at 400 pounds and standing 4 feet and 9 inches tall, will descend for the countdown to the New Year at 5:35 p.m., on both Dec. 30 and Dec. 31, followed by a stunning display of fireworks.
Kid friendly menus encouraged!