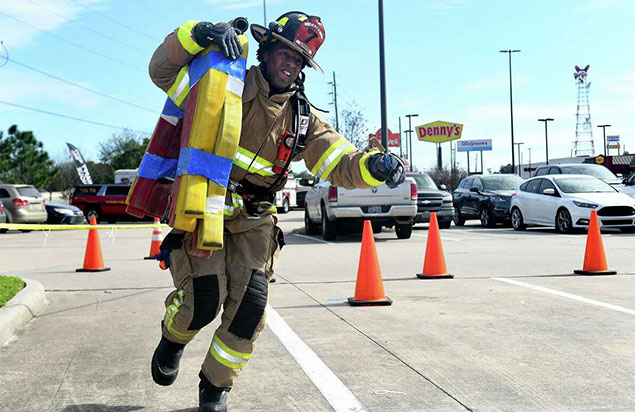 Firefighter Competition
Saturday, June 24 · view days & times
Venue: Arena at Grange Park
ArtsQuest has partnered with Upper Macungie Township Fire Commissioner Peter Christ to produce the Upper Mac Days Firefighter Competitions, featuring departments from the surrounding UMT area!
Each department will a team consisting of 4-6 members, competing in three different competitions:
Bucket Brigade: each team will try to be the fastest to get a barrel to overflow with runoff water poured on an outhouse roof. The water goes from the roof to a gutter, and into a barrel. Once there is a steady stream of water flowing out, the time is recorded.
Portable Pump Race: 3-person teams will try to be the first to put together a portable pump – meaning connecting suction, pump, hose, and nozzle together – and then knock over five cones with the water coming out of it.
Barrel Competition: the opposite of a tug of war, teams will face off against each other as they use a stream of water to push a suspended barrel towards the other team. Once the barrel is over the opposing team's line, a point is scored. Best of three event.
Competition starts at 2 p.m.; kids can come prior to the start to get plastic firefighter helmets and see an engine.
Come on out and cheer for your fire department at this fun, friendly competition!
Schedule
Venue Information
Arena at Grange Park
Grange Park
360 Grange Rd
Allentown, PA 18106
610-332-1300
map & directions