BAYSIDE AND THRICE TO PERFORM AT STEELSTACKS CAMPUS THIS SUMMER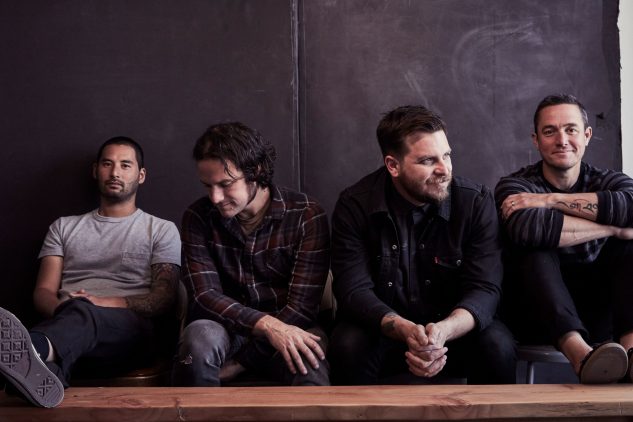 Pop-punk and alternative bands will rock outdoors at SteelStacks on Sunday, June 5, 2022
BETHLEHEM, Pa. – ArtsQuest is proud to announce coheadliners Bayside and Thrice, with opening act Anxious, will perform outdoors on the SteelStacks campus Sunday, June 5, 2022. Tickets will go on sale beginning Wednesday, March 9 for ArtsQuest Members and Friday, March 11 to the general public at steelstacks.org. For more exclusive ticket access and advance purchase opportunities, become an ArtsQuest Circle donor today.
American punk rock band, Bayside was formed in 2000 by lead vocalist Anthony Raneri. The name comes from a time when Raneri was on his way to a New Found Glory show on Long Island with his own band's demo in hand. When passing the Bayside train station, he scrawled the name Bayside onto the recording at the last minute. The name stuck with the group who produced its own five-song demo, releasing an EP in 2001. Touring with groups like Shelter and The Rocking Horse Winner, Bayside was signed to Victory records and released their first full length album Sirens and Condolences in 2004. Their sophomore self-titled album Bayside featuring "They Look Like Strong Hands," "Devotion and Desire" launched the band into the mainstream airwaves. The New York City based band has released eight full-length albums with longtime members Jack O'Shea, Nick Ghanbarian and Chris Guglielmo.
Formed in 1998 in Irvine California by guitarist/vocalist Dustin Kensrue and lead guitarist Teppei Teranishi, Thrice was known for fast, hard guitar forward music laced with distortion and complex time signatures. On their fourth album, Vheissu released in 2005, the group veered from their metal influence post-hardcore sound and experimented with incorporating electronic beats, strings and keyboards. Their sound continued to evolve as the group explored different aspects of musical aesthetics. After announcing an imminent hiatus in 2011, Kensrue and Teranishi reformed the band in 2015 and released three more albums up to 2021's Horizons/East. Thrice has continued to donate a portion of proceeds of every album to charitable organizations. Connecticut based band Anxious will open this coheadliner show.
Anxious, a five-piece group featuring Grady Allen, Dante Melucci, Ryan Savitski, Sam Allen and Jonny Camner released their first album Little Green House in January 2021.