ARTSQUEST TO HOST EASTER BRUNCH AT STEELSTACKS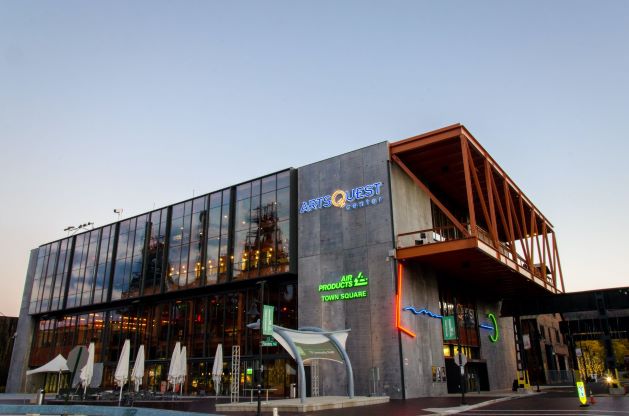 Families are invited to celebrate Easter with a brunch on Sun., April 17, 2022
BETHLEHEM, Pa.— ArtsQuest and culinary partners Levy Restaurants invite the community to an Easter Sunday brunch experience at SteelStacks on Sun., April 17. Guests can select time slots from 10 a.m. to 2 p.m., with the buffet closing at 2 p.m., to enjoy a variety of brunch classics.
"We are excited to offer this option for families celebrating the Easter holiday and the beginning of spring," ArtsQuest's Chief Programming Officer Patrick Brogan said. "We plan to offer more dining events like this throughout the year, including a Mother's Day brunch. Guests are also invited down to SteelStacks all year long to experience live music while sampling our seasonal food and drink offerings at Palette & Pour, the new full-service bar and quick-service kitchen located on the first floor of the ArtsQuest Center."
The menu for this event includes appetizing options for every member of the family to try and enjoy. From a veggie frittata to turkey sausage, there will be a wide array of breakfast foods to choose from. A waffle station and bagel station will also be open for guests to customize pastries to their liking. For those looking to satisfy their savory cravings, try the penne a la vodka sauce, roasted ham or the Cluckery-style chicken tenders which can be carried over from the waffle station for a unique, personalized take on chicken and waffles.
Tickets for anyone 13 and older are $45, and tickets for children 5-12 are $21. Children four and under eat free. The ticket includes full access to all food selections as well as a juice and coffee bar. A full-service bar featuring specialty drinks and mocktails will also be available to all guests for an additional cost. Visit steelstacks.org to purchase tickets.