ARTSQUEST ANNOUNCES UPCOMING COMEDY SHOWS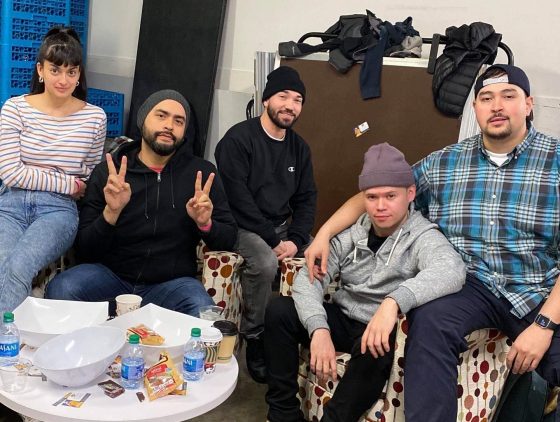 A variety of comedic shows will be hosted June and July at SteelStacks campus
BETHLEHEM, Pa.— ArtsQuest is proud to announce newly scheduled comedy shows in the Frank Banko Alehouse Cinema (FBAC) and Visitors Center at SteelStacks presented by St. Luke's University Health Network through the months of June and July. Tickets for these shows are available for both ArtsQuest members and the general public at steelstacks.org. For more exclusive ticket opportunities, become an ArtsQuest Circle donor today.
These shows will contain adult language and/or situations and those under 18 will not be admitted without an adult. Children 12 and under are not permitted.
Base Reality (May 5 to July 28, 9:15 p.m.) Base Reality is an enthusiastic improv team and SteelStacks' resident comedy act that will be showing every other Thursday. Comedians from the Lehigh Valley and beyond will also be featured in this show.
Out of Towners: A Standup Showcase (June 10, 9:15 p.m.) Comedians from out of town come to SteelStacks to represent their hometowns. The show is hosted by Pennsylvania-based comedian Kirk Griffiths, co-host of the popular podcast, Proper Ebonicswith Kirk and Alan. Griffiths has also previously performed at Musikfest's Lehigh Valley with Love Comedy Platz.
Improv Mash Up: Chucho and Synced Up (June 24, 9:30 p.m.) The two comedy groups, Chucho and Synced Up, will unite for a comedic improvisation show. Chucho is an all-Latinx Indie group that has performed throughout New York City. Synced Up is a comedy ensemble who has performed at SteelStacks since 2017 and uses storytelling to enhance the comedic experience.
Chucho (June 25, 7 p.m,) Chucho is an all-Latinx group trained at Magnet Theater, Dojo Comedy and Theater 99 etc., that performs all over New York City. The crew's mission is to bring diversity to the world of comedy and values performing together as a family.
Fart! The Game Show (July 2, 9:15 p.m.) Join ArtsQuest's own Jon Lunger as he puts a panel of comedians to the test in this game show filled with laughs and flatulence. Lunger is a Pennsylvania-based comedian, improvisor, podcast host and writer with his most recent show being featured at SteelStacks campus, "You've Died of Dysentery: An Improved Oregon Trail Experience."
The Sequel Show (July 16, 9:15 p.m.) is directed by Anthony DeSanctis and is described as a "film-centric improv" comedy show creating post-credit scenes and sequels from cinema's most notorious movies. DeSanctis's film The Alley won Best Film at the Front House "Philm" Fest in Philadelphia in 2014. He has performed with improv groups "The Associated Mess" and "The Improv Comedy Power Hour."