ARTSQUEST ANNOUNCES RETURN OF SANGRIAFEST 2022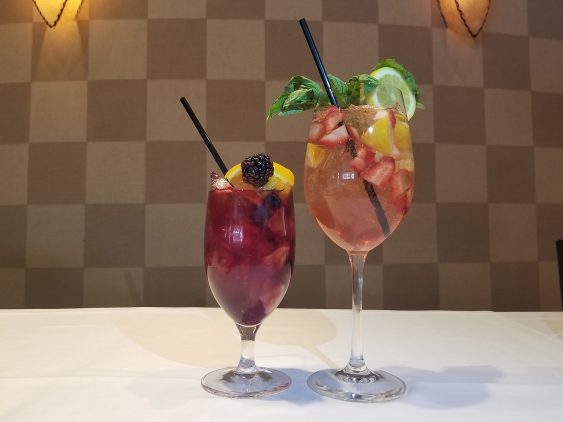 The 5th annual wine festival will return to the Upper Macungie Grange Park location
BETHLEHEM, Pa.— Cheers! SangriaFest returns for its fifth year. ArtsQuest, in partnership with Upper Macungie Township and presenting sponsor Air Products, are delighted to host the return of SangriaFest in Upper Macungie Township Grange Park on Saturday, Sept. 3. The summer afternoon will feature sangrias created in partnership with Vynecrest Vineyards and Winery, Clover Hill Vineyards & Winery and Franklin Hill Vineyards and Winery. Tickets for this event are now on sale at steelstacks.org.
"We are so excited to partner with ArtsQuest for the return of SangriaFest to the Grange Park," said James Brunell, Chairman of UMT Board of Supervisors. "Pickleball and live music while enjoying food and wine - what a great way to spend a Saturday in Upper Macungie."
This year's event takes place on the sprawling 165-acre park and includes yard games, live music, Mishka Premium Vodka cocktails, Yuengling beer and bottomless samples of a variety of sangrias. Clover Hill, Franklin Hill, and Vynecrest wineries will use their own red, white and blush wines to create unique twists on the summertime libation. The annual wine festival will begin at 3 to 7 p.m. Tickets for the VIP hour include three exclusive sangria samples, a specially-made Mishka Vodka cocktail sample and snacks from local restaurants. This year's event will take place in conjunction with Lehigh Valley Pickleball Association pickleball tournament.  
ArtsQuest members can purchase tickets in advance for $30 or $35 at the door. Tickets for the general public in advance are $35 or $40 at the door. ArtsQuest member VIP tickets can be purchased for $65 in advance or day of event, while general public VIP tickets are $69 in advance or $79 at the door. Pickleball tournament players will enjoy free admission into the festival.
"ArtsQuest is excited to once again be partnering with Upper Macungie Township to host the 2nd annual SangriaFest Upper Macungie at Grange Park," said Curt Mosel, ArtsQuest's Chief Operating Officer. "Not only does this further our mission of providing accessible programing to the community, but also allows us to partner with local businesses while offering a taste of ArtsQuest programming offerings and we hope to expand on these in the future."
Upper Macungie Township Grange Park is a 165-acre facility located on Grange Road between Ruppsville Road and Route 222, consisting of three rentable pavilions, multiple indoor restrooms, 12 Pickleball courts, soccer, lacrosse, football and baseball fields, walking trails and handicap accessible paved parking.