ARTSQUEST ANNOUNCES ONE EARTH REGGAEFEST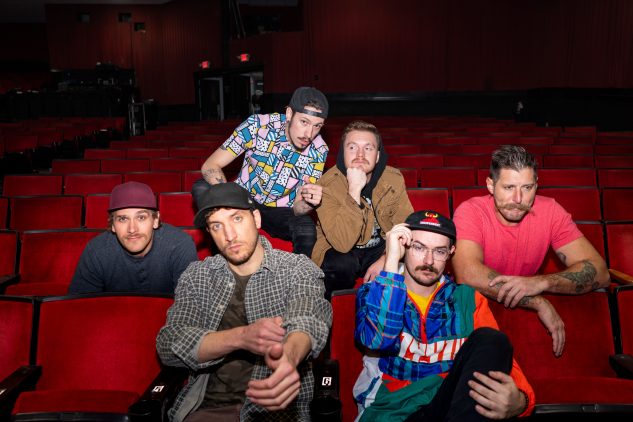 One Earth ReggaeFest Headliner Tropidelic
This free festival, produced in partnership with Movement Moves Media, will debut outdoors at SteelStacks on Saturday, July 2, 2022
BETHLEHEM, Pa.— ArtsQuest is proud to launch a new, free festival celebrating reggae music on Saturday, July 2. One Earth ReggaeFest, produced in partnership by Movement Moves Media, is an all-ages event celebrating a fusion of Cali reggae, classic reggae, hip hop and funk music with live performances from both nationally touring and bands local to the Lehigh Valley region.
"We are proud to debut this new celebration of culture this summer," Chief Programming Officer Patrick Brogan said. "Reggae is more than a genre of music, it's an energy and vibe we are excited to share in the Lehigh Valley. This experience is made possible through our partnership with Movement Moves Media and so many community members who have stepped up to help bring this experience to SteelStacks."
Tropidelic will headline the festival, bringing their mix of reggae, hip hop and high energy funk to the stage. The six-piece band has been featured at festivals around the world including Electric Forest, California Roots Music & Art Festival, Reggae Rise Up, Warped Tour and 311 Caribbean Cruise. Guests can also enjoy performances from Sister Nancy, trending right now for her hit song BAM BAM featured on Netflix's Ozark, and Red Fox, who has won DJ of the Year in New York on multiple occasions. Other featured artists will include Space Kamp, LNJ Sessions, Maxamilly, DJ BezMusiq, Screechy Dan, Solomonic Sound, JoJo Mac and Trouble City All Stars.
Bring the whole family to this free day-long festival featuring eclectic vendors, authentic Jamaican food and fun under the sun. Tickets aren't needed, but good vibes will be collected at the gate! The hours will be 2 p.m. to midnight. Visit steelstacks.org for more information.
Want to be part of this new festival? Vendor spots are still available.Click here or contact vendors@artsquest.org to apply. This event is produced by ArtsQuest and Movement Moves Media as part of the Levitt Pavilion SteelStacks free concert series, presented by Lehigh Valley Health Network. The much-anticipated lineup for the summer will be announced at the beginning of May.