ARTSQUEST ANNOUNCES NEW FILM SERIES: FEM IN FILM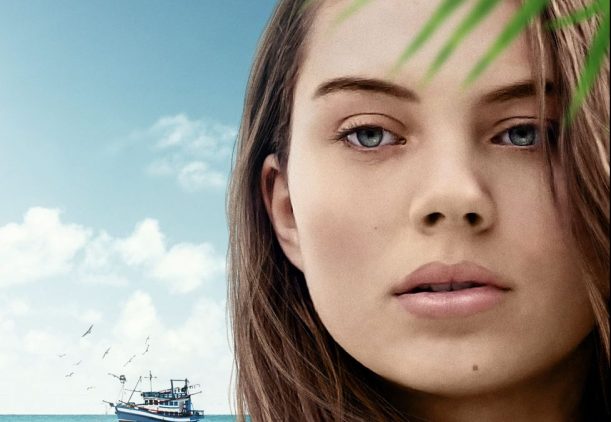 The new series will premiere March 29 followed by a talk with writer/directors Katina Sossiadis and Koula Sossiadis Kazista
BETHLEHEM, Pa.— ArtsQuest's Frank Banko Alehouse Cinemas is proud to present a new Fem in Film Series, premiering during International Women's History Month on Tuesday, March 29. Tickets to all screenings in this series are free and can be reserved at steelstacks.org/film.
"What most excites me about this series is the opportunity to connect aspiring female filmmakers with professional filmmakers," ArtsQuest Programming Specialist Addyson Young said. "As amazing as the film industry is, it's also just as complex and can be a mystery to break into. Providing this series will hopefully shed light on the many paths into a professional film career and the myriad of careers that exist within the film industry."
This Fem in Film Series will premiere on Tuesday, March 29 at 7 p.m., with 2019's film "Epiphany." Curated by ArtsQuest Cinema Committee members Parinda Patel and Ann Knerr, Fem in Films celebrates the roles of women in all aspects of film. From directing, writing and editing, to wardrobe, make-up and score, our series aims to showcase women in the film industry and educate on the ways their contributions have shaped Cinema.
"Epiphany" stars Caitlin Carmichael as Luka, a young woman trying to connect with her negligent father. The character-driven film centers on Greek culture and takes a deep look at a family's generational struggles. The screening will immediately be followed by a talk back with writer/director sisters Katina Sossiadis and Koula Sossiadis Kazista. Katina Sossiadis has worked on films including "Far from Heaven," "Analyze That" and local filmmaker Daniel Roebucks' "Getting Grace." Koula Sossiadis Kazista has worked on films including "Devil's Advocate," "Anger Management" and "School of Rock." The sister duo is currently working on their next script "Sticks and Stones," to be filmed in the Lehigh Valley.
The second scheduled film in this series will be 2006's "Marie Antoinette" on Sunday, May 15 at 7 p.m. The historical drama written and directed by Sofia Coppola stars Kirsten Dunst as Austrian teenager Marie Antoinette, who marries the Dauphin (Jason Schwartzman) of France and becomes that country's queen following the death of King Louis XV (Judy Davis) in 1774. Years later, after a life of luxury and privilege, Marie Antoinette loses her head during the French Revolution. This film won the Academy Award for Best Costume Design. A special guest presentation soon to be announced, will follow this screening.
The third film in the series, "Me and You and Everyone We Know" will screen on Thursday, July 14 at 7 p.m. The film centers on when single dad Richard (John Hawkes) meets Christine (Miranda July), a starving artist who moonlights as a cabbie. In addition to staring in the film, July also wrote and directed this 2005 Cannes Film Festival award-winning dramedy.