ARTSQUEST ANNOUNCES NEW DIRECTOR OF COMMUNICATIONS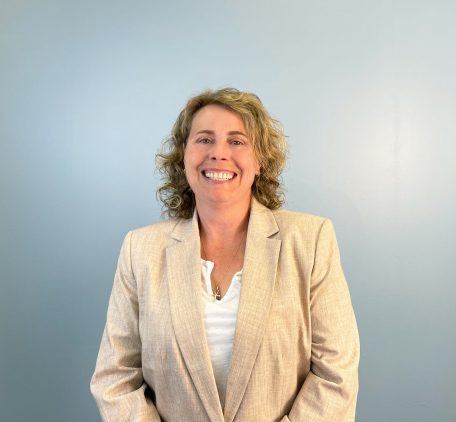 Shannon Keith joins the non-profit team in time for Musikfest 2022
BETHLEHEM, Pa.— ArtsQuest is pleased to announce Shannon Keith has joined the organization as the new Director of Communications. Keith is a communication strategist with proven success developing, managing and implementing traditional and digital media programs, communication campaigns and measuring results across all channels in both government and private settings.
"We are excited to welcome Shannon to the team," said Kassie Hilgert, President and CEO. "Her background is impressive and passion for the arts is evident. Along with a fresh perspective she brings a wealth of knowledge to the organization."
"I'm thrilled to be part of ArtsQuest, and extremely excited to join an organization that has such an incredible mission of providing access to exceptional artistic, cultural and educational experiences for residents in the Lehigh Valley and beyond," said Keith. "They say 'love what you do, and do what you love' … I'm grateful for the opportunity to work for an organization that shares my passion for arts, culture and education. I truly am loving what I do, and finally doing what I love."
Before joining the non-profit, Keith served as a communication specialist /media content producer for the PA House Democratic Caucus. In that role, she worked with legislators across the Commonwealth to conceptualize and implement constituent-specific messaging, strategies and best practices. During her time in Harrisburg, Keith was hand-picked by Governor Tom Wolf to serve as a liaison between the administration, policymakers and stakeholders regarding policies, programs and practices available to sexual assault survivors; focused evaluation of previous legislative approaches and the creation of new policy generation to address any inequality.
The sole proprietor of Barefoot Studios, Keith's passion lies in the creation and production of film. Through Barefoot Studios, Keith partnered with the National Park Service and historian Robert Savakinus to create a 30-minute documentary commemorating the Steamtown Nation Historic Site's anniversary. She worked with the Electric City Trolley Museum to produce a documentary as an educational and promotional tool for the restoration of Trolley Car No. 505. Keith also created and produced two feature length-documentary projects on the Moosic, PA-based (and defunct) Rocky Glen Park.
The above-mentioned documentary projects were made possible via Keith's execution of county and state grants. She also created and sat at the helm of widely successful annual horror-themed celebrity engagement events known as Infect Scranton and Gore Camp in Lackawanna County. These events fostered the establishment of numerous collaborative Cand creative partnerships with community organizations, businesses, individuals and industry professionals.
Keith earned her MA at Marywood University in corporate communications and recently acquired an MFA in Digital Cinema from National University. As ArtsQuest prepares for its flagship event, Musikfest, please contact Keith and the communications team for interview requests or inquiries. Keith can be reached via email skeith@artsquest.org.