ARTSQUEST ANNOUNCES AN AFTERNOON OF WINE AND FILM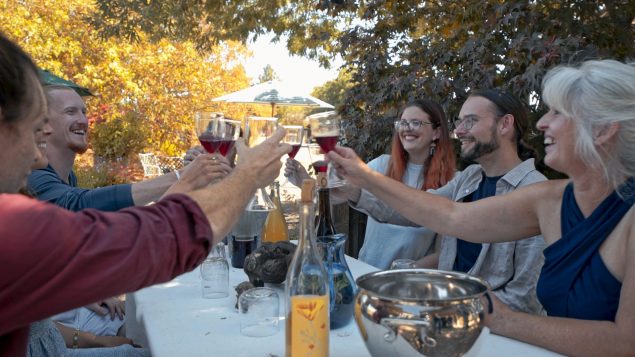 Screening of new wine documentary to be paired with wine tasting in the Frank Banko Alehouse Cinema
BETHLEHEM, Pa. - ArtsQuest, in partnership with Juniper & Grain's Jay Nee, are delighted to host a relaxing afternoon of wine and film in the Frank Banko Alehouse Cinema (FBAC) on Sat., July 23, 2022 at 12 p.m. Guests are invited to indulge in three varieties of organic wine while enjoying a screening of the new documentary Living Wine. Tickets are $22.50 for ArtsQuest Members or $25 for general admission and available to purchase at the ArtsQuest Center Box Office or at SteelStacks.org. Tickets for seniors and under 25 are $23 when purchased at the box office. For more exclusive ticket access and advance purchase opportunities, become an ArtsQuest Circle donor today. 
The wines of the event will consist of Las Lilas Vinho (Portugal), Domaine du Jas Cotes du Rhone (France) and Donkey and Goat's Gallivanter Red Blend. After the tasting led by Nee, guests will get to experience an exclusive screening of Living Wine. The film focuses on the journey of natural winemakers in Northern California and their struggles against climate change and battling the largest wildfire on record. Despite obstacles, the winemakers refuse to divert from their mission to make wine through innovative, sustainable and regenerative farming practices. The documentary is produced and directed by Lori Miller. Featured winemakers include Megan Bell, Gideon Beinstock, Saron Rice and Darek Trowbridge who share why their winemaking techniques are important to producing the best tasting wine.
Nee will conclude the event with a Q&A on the film and methods of sustainable wine practices. This event is only for individuals 21 years of age and older.