UPCOMING VISUAL ARTS EXHIBITIONS AT THE BANANA FACTORY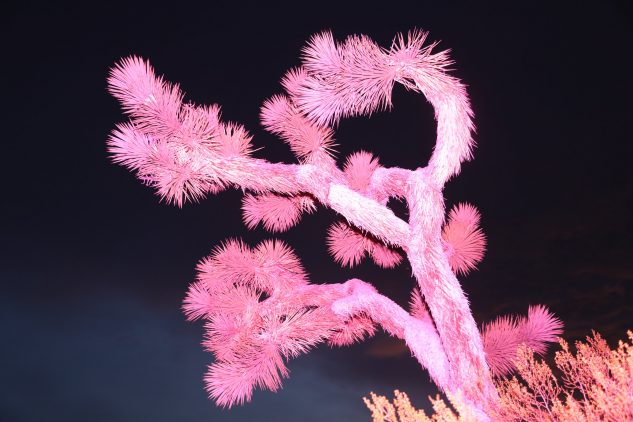 ArtsQuest will host a variety of exhibits throughout spring and summer.
BETHLEHEM, Pa.— Join ArtsQuest at the Banana Factory Arts Center to celebrate local artists in upcoming visual art exhibitions throughout the spring and summer months of 2022. For a full schedule of exhibitions and events, please visit bananafactory.org.
Through May 15, "My Mind Is An Escape Room" by Kailey Atkinson is on display in the Corridor to the Arts. These pieces are a body of mixed media collage work created from 2019 to the present. This exhibit chronicles Atkinson's experience with mental and physical illness, as well as body image struggles and societal issues. "My work is playful or silly at first, but I hope viewers look beyond the glitter to reveal the deeper themes and perhaps relate them to their own experiences," Atkinson said. "My work is a way out for me, a step towards the light, and I hope looking at it can provide a sense of magic and hope for others."  Atkinson is a Cedar Crest College graduate currently pursuing a K-12 Art Ed. Certification from Moravian University who primarily creates mixed media collages through illustration and papercrafting with 2D and 3D elements.
Now throughMay 22, "Abecynnia" by William Harris is on display in the Banko Gallery. This event is the first public showing of the illustrations for Harris' upcoming novel. Follow a story of two sisters as they embark on an intergalactic adventure to save their kingdom. "I want to come back and dedicate this show to one of the main hands and close friend, the late Linny Fowler," Harris said. "I want to show my eternal gratitude by having the very first showing of this body of work in her building." Harris is a New Jersey native who attended California College of the Arts (and Crafts) and received a BFA in Glass Making. He is currently studying at the Royal College of Art for a Masters in Product Design focusing on housewares, biophilic design and recyclable materials exploration.
Now Through May 15, "Floating Blue" by Thomas Pickarski, is on display in the ArtsQuest Center at 101 Founders Way. Pickarski developed a deep love for the beauty of icebergs as a child which led him on a decades-long adventure through the artic regions seeking to see the ancient ice giants firsthand. His work for this exhibit centers on what is called "The Blue Hour," occurring during the last stages of twilight when the sunlight is indirect, casting a blue shade on to the frozen peaks. Pickarski is a multi-media visual and performance artist who works to weave storytelling through text and spoken word. Pickarski received a BFA in Painting and MFA in Performance Art from Arizona State University. He has been featured in exhibitions throughout the country. In 2021, on the 20th year anniversary of 9/11, the Cultural Center of Cape Cod invited him to create and exhibit a short film reflective of the day from his street-level vantage point beneath the Twin Towers.C
May 21 to Aug. 14, "QUEERING CARE" will be on display in the Corridor to the Arts. This exhibition is guest curated and juried by artist and arts educator Rei Ukon and invites artists to explore how Queer communities have and continue to expand, reframe and redefine what it means to care for one another – as a form of affection, strategy for survival and beyond. "The act of taking an existing material to create from imagination mirrors the experience of holding queerness and transness together in forging identity," Ukon said. "By "queering" ideas of care and community, we interrogate our individual roles in our circles, how we approach our relationships with one another and confront the failures of institutions to effectively care for their people." Ukon is a Queer and trans-Japanese mixed media artist that works as a Teaching Artist at the Banana Factory, Lehigh University Art Galleries.
May 27 to July 10, "Harmony" presented by the National Association of Women Artists (NAWA) will be on display in the Crayola Gallery. This exhibition will showcase conformity and/or compatibility of colors, moods, textures, styles, emotions and creativity. NAWA is the oldest women's fine art organization in the country and focuses on creating a supportive community for professional female artists.
Sept. 2 to Oct. 23, "Intervals: Desert Imprints" by Miguelina Seijo will be on display in the Banko Gallery. Through imprints of desert life, brief flashes of light, shadow, the wind, sun and moon the viewer is invited to meditate deeply about time and share a portion of the eternal moment. Seijo is a Dominican-American photographer who runs a creative organization called "estilo wei" in Lancaster, Pa.