Sarah Yost Introduction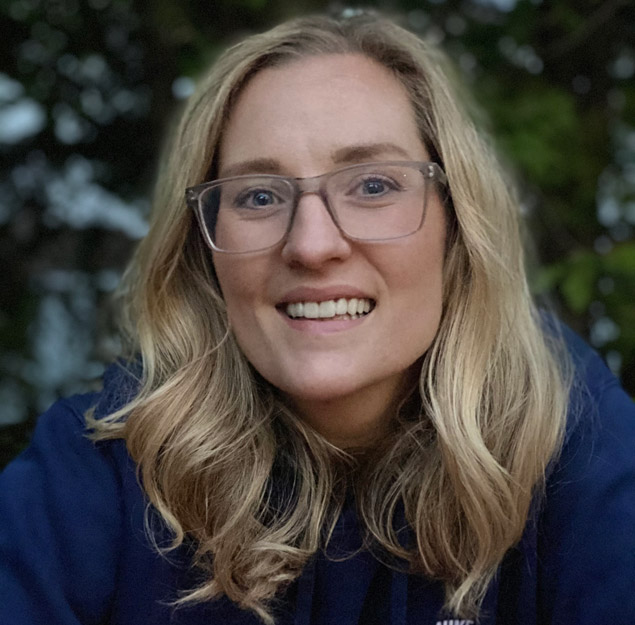 We are very excited to announce that we have a new Volunteer Program Assistant joining the team!
Although her family lived out of state at the time, Sarah Yost was born right in Bethlehem.
(She's pretty sure it's destiny).
Sarah has lived in various parts of the Lehigh Valley before settling in Emmaus with her family in 2015. She's been happily married for almost 11 years and is a proud mom of two wild boys. During the doggy adoption boom of 2020, Sarah found the only "daughter" she'll ever need in their rescue pup, Remy.
Sarah's passion for teaching and inspiring young minds drew her to a degree and career in early childhood education. As she grew in her field, Sarah became a director of a small preschool, where she utilized her skills and passion for people for six years.
Sarah's lifelong love of learning led her back to school to pursue personal growth and professional change in a new field, Communications. Her excitement about working with people (and her self-described "nerdy") love of schedules and organizing makes her incredibly enthusiastic about working in this position. Sarah is eager and excited to work for an organization that treasures and promotes the arts within the community and inspires others to do the same.
When she is not working or in school, Sarah loves to go on hikes with her family and work in her garden. She'll also never turn down binging a new TV series.
Sarah will be running the day-to-day operations of the department, including the maintenance of sign-in sheets, logging hours, coordinating with Group volunteers, and acting as point person of the Rewards program.