Performers & Honorees Announced for 2019 Lehigh Valley Music Awards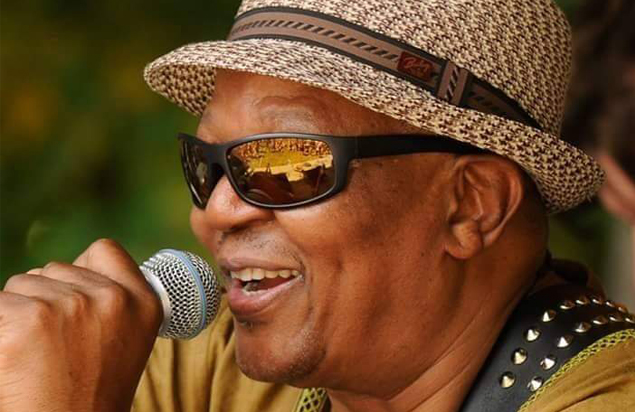 Musician & Producer Wayne Smith to Receive Lifetime Achievement Award at March 3 Awards Ceremony at SteelStacks
BETHLEHEM, PA— Wayne Smith, Hector Rosado, Shane Stoneback and Vini Mad Dog Lopez are among the artists who will be honored for their outstanding contributions to the region's music scene during the Lehigh Valley Music Awards presented by Martin Guitar and media partner Tri Outdoor Advertising March 3, 4 p.m., at the ArtsQuest Center at SteelStacks; tickets for the 2019 LVMAs are $20 and on sale now at www.steelstacks.org and 610-332-3378. Taking the stage to perform during the event showcasing the Lehigh Valley's music scene are The Legends with Vini Lopez, Bakithi Kumalo, Andrew Kanas, Lilliana & Connie Edinger, 18th Hour, Cunningham & Associates, Tim Harakal & Rebecca Connelly, Deji, Jake Kaligis & Julia Sommers, Jakopa's Punch, Jillian Rossi, The Lesson Center Band with Jordyn Kenzie and Roi & The Secret People. The awards will be hosted by actor and director Daniel Roebuck and DJ Freddie Frederick Jr. Recipient of this year's Lifetime Achievement Award, Wayne Smith's music career began in 1967 as part of Jay and the Techniques. With the Techniques, he also backed up other artists such as Tommy Roe, Gary U.S. Bonds, The Outsiders, Sam Moore of Sam & Dave and The Miracles, among many others. Following a long solo career, Smith has served as the singer, songwriter, producer and arranger for BC & The Blues Crew since 1994. Today, he performs with The BC Combo. Smith has previously been recognized with Lehigh Valley Music Awards for Best Guitarist and Best Keyboardist. In addition to Smith, several other notable musicians and artists will be honored. They include:
20 YEAR VETERAN AWARD
Dr. Jeff Zlotnick, blues guitarist Hector Rosado, Latin percussionist Shane Stoneback, rock musician Lori Roberts, music educator Jim Carolan, singer-songwriter and music educator
BOARD OF DIRECTORS AWARD
Dr. Rick Boulay, singer Josie Janci, radio host Ree Harrington, costume designer
SPECIAL REGONITION AWARD
George Wacker, local personality and owner of Lehigh Valley with Love Vini Mad Dog Lopez, Rock and Roll Hall of Fame inductee and founding member of The E Street Band Bakithi Kumalo, bassist who has performed globally with Paul Simon
Lehigh Valley Music Awards to Honor Wyatt Newhard
The Lehigh Valley Music Awards will also honor Wyatt Newhard, of New Tripoli, in memoriam through the Pediatric Cancer Foundation of the Lehigh Valley by presenting a gift in his name to the Foundation. Newhard, who was known in the local music community as a powerful source of brightness and hope passed away Nov. 3, 2018 at the age of 14 after an 11-year battle with neuroblastoma cancer. A warrior and advocate in his own right, Newhard raised money for the Pediatric Cancer Foundation of Lehigh Valley and Children's Hospital of Philadelphia. He was honored at 16th Annual Lehigh Valley Music Awards as Community Youth Award Recipient, was previously honored by the Lehigh County Sheriff Department as a Junior Deputy and appeared on NBC-TV's "Today" show during a story on singers Cyndi Lauper and Sara Bareilles recording a new version of "True Colors" to help battle pediatric cancer. Started in 1999 by the Greater Lehigh Valley Music Association (GLVMA), the Lehigh Valley Music Awards are designed to honor and celebrate the musicians and music related businesses of the Greater Lehigh Valley. The LVMAs, now in their 20th year, are a partnership between the Greater Lehigh Valley Music Association and ArtsQuest. For more information on the LVMAs, visit
www.lehighvalleymusicawards.org
.