Committee Spotlight
Our Volunteer Committee is made up of some of the strongest leaders within our volunteer program. This committee helps the volunteer staff make decisions, bring feedback about events, and create new ways of making procedure better for the future. These spotlights will introduce you to our committee's newest members!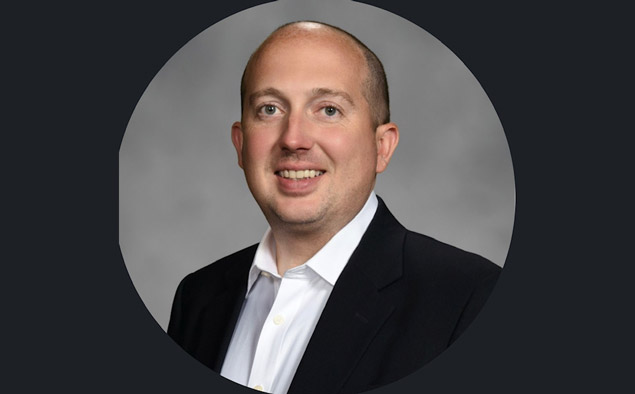 Michael Donnelly
Q: What inspired you to begin volunteering?
A: Before moving to the SouthSide I had attended a number of ArtsQuest events throughout the years. When I moved to the community in January of 2019, I immediately signed up to become a volunteer because I wanted to engage with the greater community and give back any way that I could. I value the mission and vision of ArtsQuest and I knew that giving my time to support the organization would be well worth it.
Q: What's your favorite event to volunteer for?
A: That's a difficult question to answer because I have enjoyed each event at which I have volunteered. That said, I enjoy the unique environments and cultures that are created at each of the festivals that take place throughout the year. No matter the event, there is an infectious spirit that brings people together in celebration and fellowship.
Q: When you're not volunteering for ArtsQuest, what do you like to do in your spare time?
A: When not volunteering or working as an educator, my absolute favorite pastimes are to spend time with friends, trying local restaurants, and travelling, both domestically and internationally. Having studied abroad in Mexico when in college, I do my best to travel back as regularly as possible to keep up my language/culture skills and to visit with friends and family that I made when there.
Q: If you could bring any artist to Musikfest, who would it be and why?
A: There are so many amazing artists that would be great to have come to Musikfest, so it's difficult to select just one. I have an eclectic taste in music, ranging from soft rock to reggaeton to pop to country. Since I can't choose just one, I put a few names into a hat and drew two. It would be awesome to hear Ray LaMontagne (folk/rock/Americana-vibe) and Shakira (Latin pop). Overall, though, I'm always impressed with the variety of singer/songwriters the ArtsQuest Team is able to bring to Bethlehem each year for MusikFest!
Q: What do you look forward to achieving with the Volunteer Committee?
A: I am honored and humbled to be a part of the Volunteer Committee. I look forward to learning from the collective wisdom of the other committee members, as well as sharing some ideas for volunteer engagement. I look forward to many years of involvement with this committee and with ArtsQuest!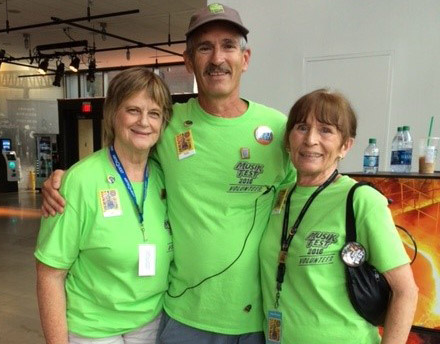 Robin Sherrerd
Q: How long have you been volunteering with ArtsQuest?
A: Since 2012. I was hooked in the very first shift I had.
Q: What are a few favorite memories of events you've volunteered for over the years?
A: On the top of my list is Oct 25, 2014 Craig Thatcher's concert for Enlightenment. The proceeds went for the Traditional Living Center of Lehigh Valley. Great Music, and a great cause with Craig and his family. It touched me very much.
The Band Crimson Apple was just amazing to me, this young family band is so talented and so very friendly. The music was incredible at Levitt and on the Town Square during Musikfest.
Moody Blues at Sands Steel Stage. I thought it was amazing and the crowd's reaction was outstanding.
Q: If someone was hoping to become a Site Supervisor one day, what advice would you give them?
A: Experience all the different options there are and by Shadowing with every Site Supervisor you can.
One time Chris Stubbe asked me to go over my Musikfest Schedule in his office and he asked me if I would be a Site Super at multiple sites. I said yes, then thought holy cow how do I do this and was nervous! It turned out to be one of the best experiences I had. Since each platz ran a little differently it gave me the learning I needed to feel comfortable going to help at just about any area at Musikfest.
Q: What was the most challenging shift you've faced as a volunteer? How did you get through it?
A: During Musikfest Aug 5, 2018, Magnum was playing inside to a large crowd in the Cafe, and Craig Thatcher band was on the Levitt stage to a packed lawn. When Craig took a break, where did everyone want to go? The Café! We had to get with security and begin to monitor how many people were allowed in the café and start counting people in then people out so that everyone waiting on the stairway were able to have another great Musikfest experience. Patti and I had our hands full and it all worked out well. Our security staff is fantastic!
We did have an unattended package on the Town Square so I got security and that was handled properly based on all of our training and a top notch security team.
When security was beefed up for a Steel Stage show there was a huge crowd waiting on first street that extended back past the PBS 39 building. Everyone chipped in and explained it to the crowd and the show was held until all the crowd was in. I had a lot of conversations with people that night and convinced some to become members so they can enter in the Member only section.
Q: What do you look forward to achieving with the Volunteer Committee?
A: It is obvious to me that this committee cares about making every event a great one for the volunteers. I hope to be able to contribute some ideas about the 3 R's, recruitment, retention and recognition of our great volunteers. I enjoy listening to everything the committee members present and I know that I can learn a lot as well.