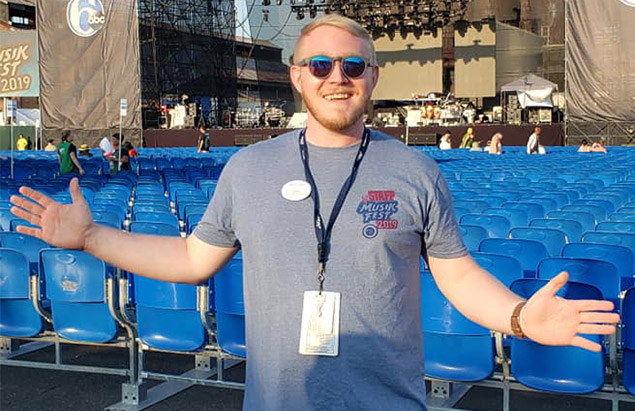 New Volunteer and Internship Programs Manager
For a change of pace, I'll try to keep this short and sweet! I had previously sent out an email to our entire volunteer base about this news, but figured I'd note it here for anyone who missed it.
I'm privileged and honored to be named the next Volunteer and Internship Programs Manager. Most of you will know me from my work as the Volunteer and Internship Coordinator this past year and change. Over that year, I've learned plenty from every single volunteer I've met. And while this could be considered a promotion—I know I still have plenty to learn. Many of you were already making things happen here at ArtsQuest as I was growing up and enjoying events like Musikfest and Christkindlmarkt. I'm excited for the opportunity to continue growing with each of you, and I know that together we'll build a volunteer program to last for many more decades to come.
If you need me, my email and number have not changed. You can reach me at cstevens@artsquest.org or 610-332-1370.
Currently I am the entire volunteer department here at ArtsQuest. Completely unrelated—I've recently learned the benefits of mediation and breathing exercises! We'll be looking to hire a full-time Volunteer and Internship Coordinator and a part-time Volunteer Program Assistant. If you know of anyone who would be a great fit, please direct them to artsquest.org/employment.