May Volunteer Spotlight 2022
Each month, our volunteer committee decides on volunteers to spotlight. For May 2022, we wanted to recognize someone who volunteers with us year-round in the MusikFest Café and at the Wind Creek Steel Stage during MusikFest: Mike Applegate!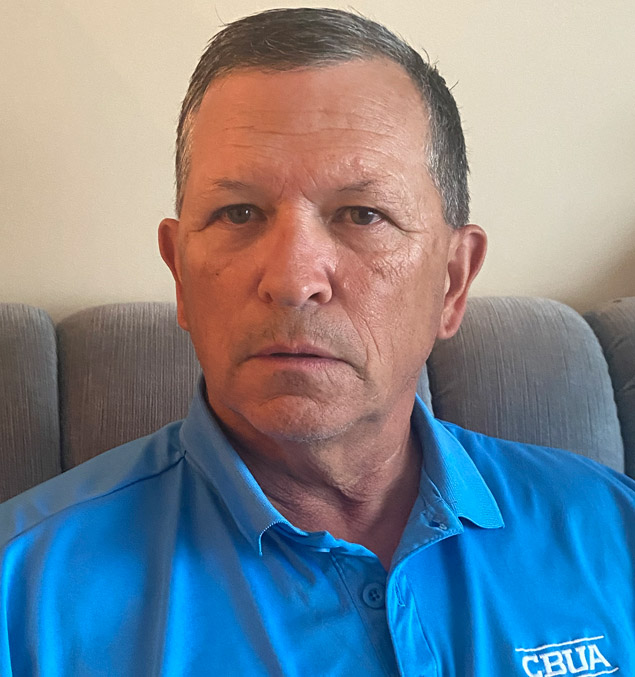 Q: What inspired you to begin volunteering?
A: I've been interested in music ever since a young kid, taking music lessons, playing in the Freedom High School Band and Orchestra ensembles, and of course, listening to my first LP – "Meet the Beatles", as a 7 year old. When my wife and I moved back to the Valley in the early 80s I heard of this thing called Musikfest. So I decided to check it out and haven't missed one yet. Volunteering through ArtsQuest is a way to combine my enjoyment of music with giving back to the community. Volunteering has provided an opportunity to meet so many new life-long friends, not just other volunteers, but people who return year after year and remember and appreciate what we do.
When my kids were in school I was involved as a volunteer with many of their school groups.
Q: What do you do in your free time when you're not volunteering?
A: I am a huge sports fan, especially baseball. I have been umpiring high school and college baseball for nearly as long as I have been volunteering at ArtsQuest. From Feb through the end of July you will probably be able to find me on a baseball field somewhere. I've also had a great opportunity to be able to fill in as an umpire at the AAA level of professional baseball. I also spend time at the beach with my wife and family.
Q:What is your favorite ArtsQuest event other than Musikfest?
A: I enjoy volunteering at the Musikfest Café and attending the outdoor concerts. I've also spent some time volunteering at Oktoberfest and Christkindlmarkt.
Q:What was your favorite show as a House Manager at the MusikFest Café?
A: Though I wasn't the House Manager on the opening night, I was asked to be an usher for the Invitation Only concert featuring The Steve Miller Band. Other shows that I've either been the House Manager for or an usher would include of course Strawberry Fields; The Stranger; The Happy Together Tour; Lynsey Buckingham; Dennis DeYoung; Styx; Blood, Sweat and Tears with Bo Bice; Burton Cummings; David Cook; Chuck Negron of Three Dog Night; Here Come the Mummies; 10,000 Maniacs; and so many more. As for my favorite Musikfest concerts I'd have to say B.B.King, Air Supply, John Fogerty, Foreigner, Styx, Ray Charles, Tony Bennett, Kenny Rogers, Keith Urban, Carrie Underwood, and that infamous night when the Dixie Chicks and Savage Garden played within yards of each other at America Platz and Kunstplatz.
Q: If you could pick any act to play at Musikfest, who would you pick and why?
A: If costs and other legal issues were no obstacles of course I would have to say Paul McCartney, without a doubt. He is by far one of the greatest lyricist/songwriter and performer of all time. My second choice would be Garth Brooks. His showmanship and talents are outstanding.
Q: What is something your fellow volunteers may not know about you?
A:I'm recently retired, having spent 41 ½ years providing logistics support to the service men and women of our Armed Forces. Now every day is a Saturday! I am also a 10 gallon whole blood donor at Miller-Keystone.