March 2020 Volunteer Spotlight
Each month, our volunteer committee decides on volunteers to spotlight! For March 2020, we've reached out to Chris Collie—a regular at the Musikfest Café and many of our festivals!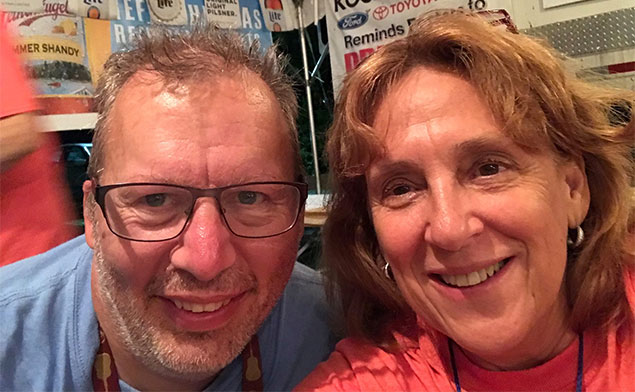 Q: What inspired you to begin volunteering?
A: I always enjoyed working with others, so after coming to Musikfest for almost 20 years I decided to volunteer. I had done volunteer work out west doing trail work and decided to work closer to home.
Q: What's your favorite event to volunteer for?
A: I would say Musikfest since there is so much to see and do.
Q: What is the best show you've volunteered at in the ArtsQuest Center?
A: There were too many shows that I've worked at to say which one was my favorite though. There was Bill Miller, Ana Popovic, Delta Rae, The Steel Wheels etc. and many more to count that all did their best show.
Q: When you're not volunteering for ArtsQuest, what do you like to do in your spare time?
A: Not much unless there is something to volunteer for.
Q: If you could bring any act to Musikfest, who would it be and why?
A: Carrie Underwood we had her just after she won American Idol but she has gotten better with age and to see what she has accomplished with her voice.
Q: Are you involved with any other volunteer organizations?
A: Yes I also volunteer with Celticfest and with Downtown Bethlehem and the D&L and also with Via with their marathon, then I also volunteer with the government when they have Public Lands Day and Trails Day. I also volunteer with Burnside Plantation