JASON ISBELL AND THE 400 UNIT TO PERFORM AT STEELSTACKS THIS SUMMER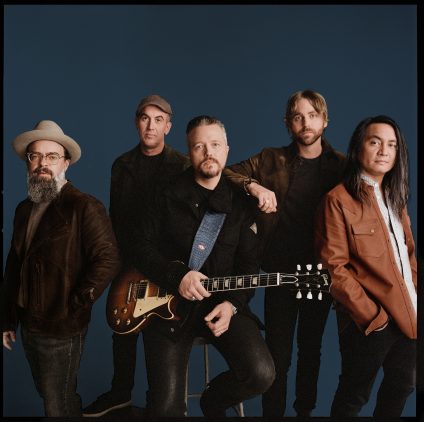 GRAMMY Award winning songwriter, Jason Isbell and special guest Bully to take the stage on Wednesday, August 24, 2022
BETHLEHEM, Pa. – ArtsQuest is excited to announce Jason Isbell and the 400 Unit will perform outdoors on the SteelStacks campus Wednesday, August 24, 2022. Tickets for this general admission show will go on sale beginning Thursday, March 17 for ArtsQuest Members and Friday, March 18 to the general public at steelstacks.org. For more exclusive ticket access and advance purchase opportunities, become an ArtsQuest Circle donor today. 
North Alabama native, Jason Isbell was 6-years-old when his grandfather began teaching him how to play numerous instruments for the family's weekly musical gatherings. A decade later at the age of 16, Isbell played the Grand Ole Opry with his garage country cover band. In 2013, Isbell released his first album Southeastern. His next two albums, Something More Than Free and The Nashville Sound, won GRAMMY Awards for Best Americana Album and Best American Roots Song. Isbell's song "Maybe It's Time" was featured in the 2019 remake of A Star Is Born. Isbell's self-reflective nuanced 2020 album, Reunions, was well received by critics and includes hits "Dreamsicle" and "Only Children."
In the fall of 2021 Jason Isbell and the 400 Unit released a special album, Georgia Blue, celebrating Georgia's role in the 2020 election. All proceeds from the album benefit three nonprofit organizations: Black Voters Matter, Fair Fight and Georgia STAND-UP. The record features 13 cover songs originally performed by Georgia natives including R.E.M., Drivin N Cryin, James Brown, Cat Power, Precious Bryant, Otis Redding, The Black Crowes, Indigo Girls, Now It's Overhead, Gladys Knight & The Pips, The Allman Brothers Band and Vic Chesnutt. 
Minnesota native Alicia Bognanno's Bully will open the summer evening show. Best known for hits "I Remember," "Guess There" and "Where to Start," Bully released its third album SUGEREGG in2020. Singer/songwriter and guitarist Bognanno is known for her unique scream and reverberating vocals. The band released its self-titled EP in 2014, following up a year later with their first full length album Feels Like.  In 2017 Bully signed with the Seattle based, grunge producing label Sub Pop to release their second album Losing. Bognanno currently rounds out her group with Wesley Mitchell on drums and Nick Byrd on bass.