January Volunteer Spotlight 2023
Each month, our volunteer committee decides on volunteers to spotlight. For January 2023, the volunteer committee selected two wonderful volunteers; one of whom is Charlene Ottinger! Charlene gives her time consistently throughout the year, in addition to lots of hours put in at Christkindlmarkt. We are grateful to Charlene for her time and efforts- and we are so happy to feature these wonderfully upbeat women in this month's spotlight!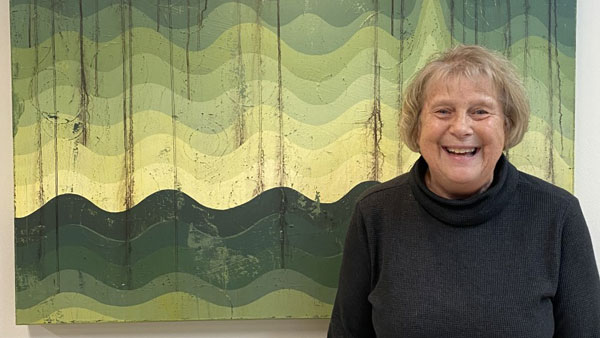 Q: What inspired you to begin volunteering?
A: I was an EMT with Eastern Salisbury Ambulance, which had stopped service, and I wanted to continue doing something as a volunteer and came across an article in the newspaper that a new music venue was opening in Bethlehem and was looking for folks to become volunteers to staff this venue. I was impressed that different musical acts would be appearing there.
Q: What is something your fellow volunteers would be surprised to learn about you?  
A: I am a Deacon on the consistory board at Jordan United Church in Orefield.
Q: What is your favorite part of volunteering at ArtsQuest?
A: Being a Nurse for almost 50 years, I have become such a people person, that I enjoy talking with folks, finding out how far they traveled to come to an event, especially during Christkindlmarkt. I just enjoy meeting people! I have met so many fine volunteers and am impressed as to what their profession is or was and enjoying a good evening of great music and just having fun!
Q:What do you like to do in your free time when you're not volunteering?
A: In my free time I like to try to spend time with my Grand girls, Ava and Mila, as they are growing up so fast, taking them Mini golfing, to the beach or having sleepovers or just enjoying time with them. When I find the time, I also make kitchen hand towels.
Q: If you could pick any act to play on the main stage at MusikFest, who would you pick and why?
A: : Nationals and Bastille. Great bands, with awesome harmonies, and I've never seen them. My husband and son were great music lovers and came across these 2 bands at a concert of unknowns in Philly.