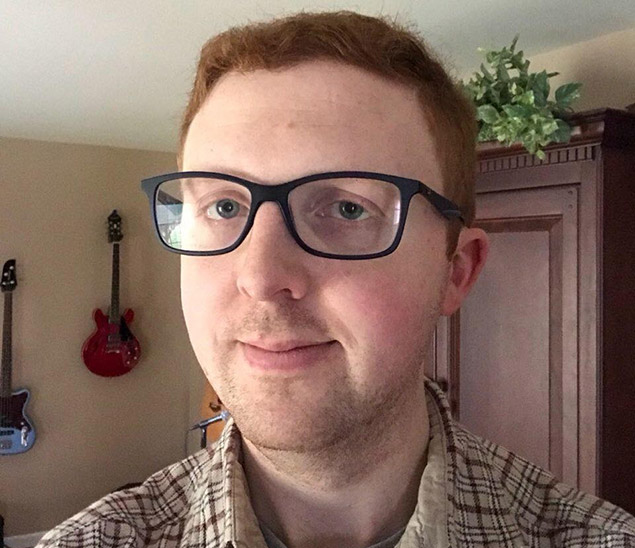 January 2020 Volunteer Spotlight
Each month, our volunteer committee decides on volunteers to spotlight! For January 2020, we wanted to honor the SteelStacks Improv Comedy Festival by recognizing Thomas (Chip) Beaupre, who is a staple at our comedy shows.
Q: What inspired you to begin volunteering?
A: While I was in between jobs back in the summer of 2016, I was looking for places to volunteer at while I was looking for a new job. I really enjoy all things entertainment all my life my parents suggested that I should look into the ArtQuest Center. I started volunteering in the August of 2016 and I have been helping for about 3 and a half years now.
Q: What drew you to the comedy shows?
A: I first started with the cinemas. One of the first people I met was Anthony DeSanctis and he mentioned that he was part of The Associated Mess, the improv team that used to perform regularly at SteelStacks. I volunteered at The their first show of 2017 and I have been helping out more often in comedy shows ever since.
Q: You've seen our comedy programming grow stronger as the years go by. Is there a type of comedy show we aren't currently doing that you'd like to see added to the lineup?
A: There has been a very good number of improv and stand up that's been going on at SteelStacks throughout the years, but it would be nice to some more sketch comedy shows. It's nice that there's a sketch show on special occasions, but it would be cool if every now and then there would be a sketch comedy group from Pennsylvania to come by and perform a show.
Q: When you're not volunteering for ArtsQuest, what do you like to do in your spare time?
A: Most of my spare time I like to hangout with my friends and family such as going to the movies, Bowl, swimming in the summertime and travel to many places.
Q: If you could bring any comedian to the ArtsQuest Center, who would it be and why?
A: Melissa Villasenor of SNL. She is an incredible impressionist and also a talented singer.
Q: How did Chip become your nickname?
A: My Dad gave me the nickname. When he was a kid, my late grandfather from my Dad's side would often call him Chipper