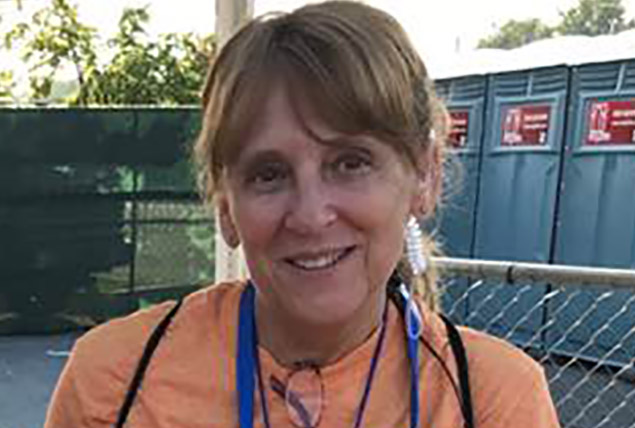 December Volunteer Spotlight
Each month, our volunteer committee decides on volunteers to spotlight! For December 2019, we wanted to recognize a long-time volunteer who could easily be considered a pillar of the program: Sharon Achey.
Sharon Achey has been a staple of ArtsQuest's Volunteer Program for quite some time. She has donated the second-most number of hours, and that is only after we began tracking hours in our new database back in 2011. This could be because no event is too small for Sharon. In addition to acting as a strong leader at Musikfest, Christkindlmarkt, and Oktoberfest; Sharon also manages to find the time to help make S'more packets for Peepsfest, organize gifts at the Three Kings Celebration, and scan tickets at the SouperBowl. Any volunteer who regularly helps at the Musikfest Café has surely worked with Sharon, as she acts as both House Manager and Usher all throughout the year.
Sharon began volunteering with ArtsQuest after her retirement, when her son Damon suggested she try participating in Musikfest. After forming a quick friendship with Mary Lou Straka (who is a veteran in her own right), Sharon knew that she had found a group who could be considered family. Since then, she has volunteered at so many events and in such various capacities that many other volunteers are prompted to ask: "Are you here again?" Sharon loves every minute that she spends at ArtsQuest, and we do as well.