COUNTRY ARTIST KIP MOORE TO HEADLINE MUSIKFEST 2022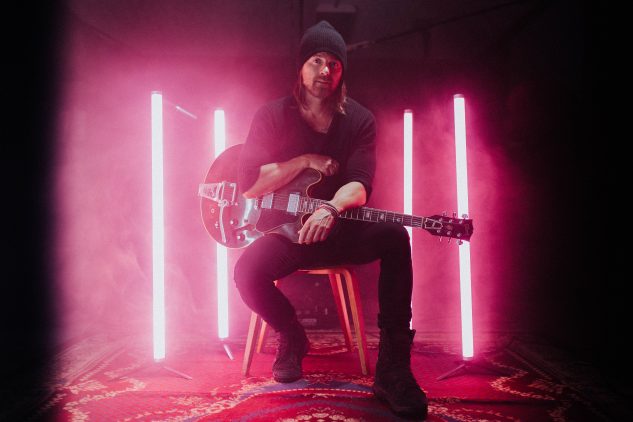 Double-Platinum singer/songwriter Kip Moore to perform on the Wind Creek Steel Stage on Fri., August 5, 2022
BETHLEHEM, Pa. – ArtsQuest is delighted to welcome country artist Kip Moore to its flagship festival Musikfest, in 2022 with media partner Cat Country 96. Moore, will headline the Wind Creek Steel Stage at PNC Plaza on Fri., August 5. Tickets will go on sale to ArtsQuest members beginning 10 a.m., Tues., May 3 and to the general public at 10 a.m., on Fri., May 6 on musikfest.org. For more exclusive ticket access and advance purchase opportunities, become an ArtsQuest Circle donor today.
The Georgia-born country singer songwriter made his way into the mainstream with the double-Platinum album Up All Night in 2012. The albumwas considered the most commercially successful debut for a male country artist in both 2012 and 2013, featuring Billboard chart topping recordings "Somethin' 'Bout a Truck," "Hey Pretty Girl," and "Beer Money."
He went on to record Wild Ones, featuring single "I'm to Blame," in 2015. Over the course of the next three years, Moore recorded album Slowheart, featuring "More Girls Like You," and Room to Spare: The Acoustic Sessions. A seven track EP featuring "Plead the Fifth," and "It Ain't California."
Moore has toured the world extensively, earning a reputation as an all-in performer.
His newest album, Wild World is a 13-track collection written by Moore as he traveled the globe in 2019. The emotional weathered heartland-rock album was recorded live with a full band, aiming to showcase "substance over the trendy" according to Moore. Wild World is full ofcharacter and features songs: "Red White Blue Jean American Dream," the 12-string backed "Payin' Hard" and "Sweet Virginia," co-written in a Scottish dressing room. Musikfest will take place Aug. 5 – 14, 2022. This year's lineup includes Ziggy Marley – A Live Tribute to His Father, Counting Crows, Willie Nelson & Family, Kelsea Ballerini, ALABAMA and Poison. Additional announcements will be shared throughout the year. The new Musikfest poster, by renowned fine artist Bart Cooper, was unveiled in Nov. Visit musikfest.org for more information. Overall, an estimated 1,127,000 people attended Musikfest in 2021 and the 11-day festival had an estimated $67 million impact on the Lehigh Valley Region of Pennsylvania