BRETT DENNEN TO PERFORM AT MUSIKFEST CAFÉ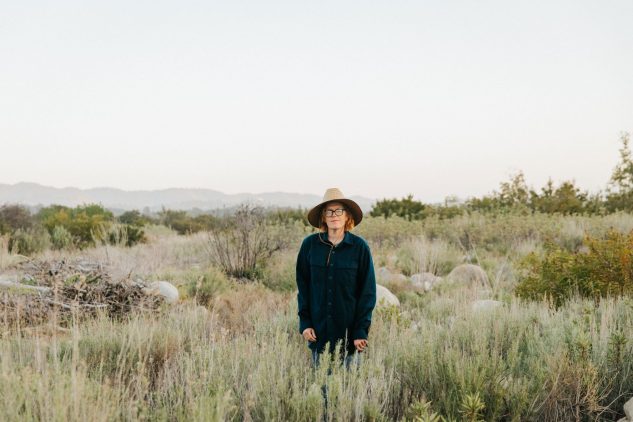 Californian Singer-Songwriter Brett Dennen will perform Sun., July 17
BETHLEHEM, Pa. – ArtsQuest is proud to announce folk/pop artist Brett Dennen will perform in the Musikfest Café, presented by Yuengling on Sun., July 17 . Tickets for this show will go on sale for ArtsQuest members at 10 a.m. Thurs., May 19 and Fri., May 20 for the general public at steelstacks.org. For more exclusive ticket opportunities, become an ArtsQuest Circle donor today.
Raised in a small California farm town, Dennen emersed himself in music, learning to play guitar and writing songs inspired by Paul Simon, Neil Young, John Denver and Joni Mitchell. In 2004 he worked on recording his first self-titled, self-released album Brett Dennen. After being signed to Daultone Records he released So Much More, including singles "Ain't No Reason," She's Mine," and "Darlin' Do Not Fear." In 2008 Dennen opened for John Mayer and was named by Rolling Stone as an "Artist to Watch." In 2018 Dennen opened for Jason Mraz at ArtsQuest's own Musikfest. Over the course of his career his music has been featured on numerous television shows and films including According to Greta, "Parenthood," "About a Boy," "Wizards of Waverly Place," and "Live from Daryl's House." Since 2004 Dennen has released seven studio albums, five live albums and has worked in The Mosaic Project, a San Francisco Bay nonprofit organization since its creation.
Tickets are now on sale for a variety of Musikfest Café shows.
Fri., June 3, ArtsQuest's own Draggin' With The Divas. A drag show featuring music performed by some of our favorite Queens; Elektra Fearce St. James, Sharron Ann Husbands, Georgia Versace Couture and Shanae Morgan covering Queens of the music scene.
Fri., July 1, Melvins with opening act Helms Alee and Harsh Mellow. The experimental rock band was formed in 1983 and have released nearly 30 albums over the course of their three-decade career.
Sun., Sept. 18, Here Come the Mummies, with opening act SaxQuatch. Here Come the Mummies is an eight-piece funk-rock band of 5000-year-old Egyptian Mummies with a one-track mind.
Fri., July 8, Yellow Brick Road- A Tribute to Elton John, with Augusta Maine, is a full concert tribute, complete with an incredible light show and sound system.
Sun., Nov. 20 The Evolution of Joni Mitchell, featuring Lauren Fox's constructed musical journey through Joni Mitchell's life and music with pianist and narrator Andrew Powers.
Fri., Nov. 25 and Sat., Nov. 26, Tusk – The Ultimate Fleetwood Mac Tribute Band, featuring five musicians recreating the music of Fleetwood Mac with note for note renditions that no other can come close to duplicating.
On Thurs., Dec., 8Livingston Taylor & Karla Bonoff - Home for The Holidays featuring Karla Bonoff and Livingston Taylor's unforgettable performance of the most loved Holiday classics including songs from Karla's critically acclaimed Holiday album Silent Night.

For tickets to Musikfest Café's shows up visit steelstacks.org.