August 2020 Volunteer Spotlight
Each month, our volunteer committee decides on volunteers to spotlight! For August 2020, we wanted to spend some time with a new Ambassador and someone who has been a major help through our more recent opportunities: Linda Mellon!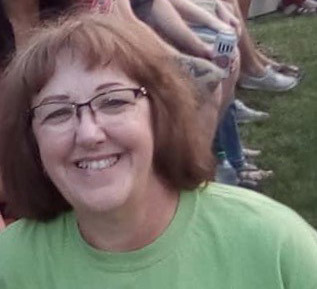 Q: What inspired you to begin volunteering?
A: I had been attending Musikfest and Levitt for several years and always admired the work the volunteers were doing and the fun they were having. Once my life settled down 2 years ago, I knew I wanted to be an ArtsQuest volunteer.
Q: What does being an ArtsQuest Ambassador mean to you?
A: It means taking volunteering to the next level, with more opportunities to serve ArtsQuest and the community.
Q: Do you volunteer anywhere else besides ArtsQuest?
A: I'm very active in my church, New Creation UCC, serving as VP of church council, singing in the choir and helping with hospitality events.
Q: When you're not volunteering for ArtsQuest, what do you like to do in your spare time?
A: I like to walk and hike, getting together with friends and traveling to new places.
Q: If you could bring any act to Levitt or Musikfest, who would it be and why?
A: My top choice would be Elton John. I've been a fan since the first time I heard him on the radio.
Q: You've volunteered at nearly everything ArtsQuest has done since we were forced to shut down our main operations in March. What have you enjoyed most about the new programming?
A: I've really enjoyed the Outdoor Dining and concerts. Seeing people so happy to be out dining and enjoying music makes me feel so good about what ArtsQuest is doing, bringing some enjoyment to others during this challenging time.