ArtsQuest Names New Senior Events Manager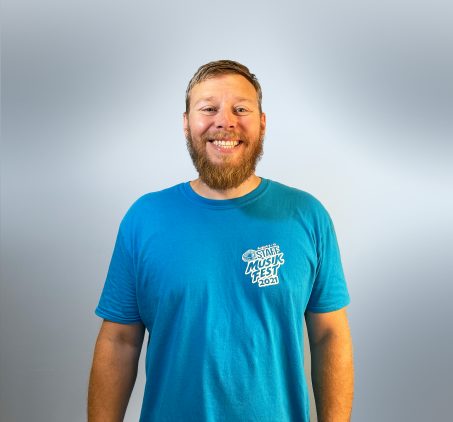 BETHLEHEM, Pa. — ArtsQuest is pleased to announce that Eric Bauder has been promoted to Senior Events Manager.
Bauder began his career at ArtsQuest in 2010 as a part-time Operation Assistant. In 2013 he was promoted to Operations Specialist and two years later was promoted to Events Manager in recognition of his efforts with events.
"Eric has been the definition of a team player in his tenure at ArtsQuest," said Ray Neeb, ArtsQuest Senior vice president of Operations. "Working with nearly every department to accomplish whatever has been asked of him and always with a smile. Eric has risen to every challenge presented to him with dedication and a tremendous work ethic."
In Bauder's new role, he will continue to lead the operations specialists for SteelStacks campus events, taking on the responsibility of managing Oktoberfest and Christkindlmarkt from layout to design as well as the day-to-day event operations. Bauder will oversee the selection and contracting food vendors for all ArtsQuest events except for the organization's Musikfest, the largest non-gated free music festival in the country.
"Eric has developed a great rapport with many of our vendors and we look forward to him growing those relationships," said Neeb, who called Bauder's promotion much deserved.
"From forming the Patriotic Holiday Committee and working to grow these extremely important community programs to building racetracks in the parking lot and leading the operations of our off-site events in Macungie, Eric has been the shoulder for our organization to lean on when presented with operational challenges," Neeb said.
Those interested in exploring employment and volunteer opportunities with ArtsQuest may click here.