ARTSQUEST ANNOUNCES NEW WORLD WINE CENTRIC DINNER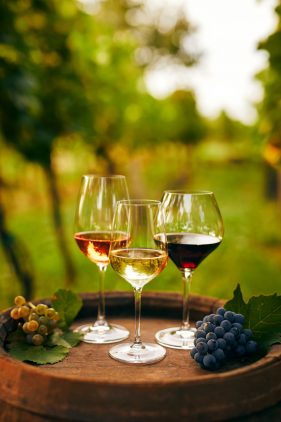 The wine and food pairing series, produced in partnership with Jay Nee of Juniper and Grain, will return with a New World Wine Dinner on Wednesday, July 6, 2022.
BETHLEHEM, Pa. – ArtsQuest is excited to offer the second installment in its dining series centered around rare wines and gourmet food pairings from around the world. This series, produced in partnership with Jay Nee of Juniper and Grain, will offer "New World" wines from both Australia and New Zealand, perfectly paired with four-courses of delectable creations from ArtsQuest's culinary partners Levy Restaurants. The dinner will take place beginning at 6:30 p.m. on Wednesday, July 6. Tickets can be purchased now on steelstacks.org for $99, which includes wine, food and server gratuity.
To start the experience, guests will be served a haricot vert, grilled zucchini and coriander salad with manuka honey citrus vinaigrette, all paired with Schild Estate Barossa Chardonnay from Barossa Valley, Australia.
The second course – the appetizer will feature Havelock green lipped mussels in a white wine with roasted garlic and chives on grilled rewena. The wine pairing will be Babich Black Label Sauvignon Blanc from Marlborough, New Zealand.
The main course will feature tender New Zealand Kawakawa lamb meatballs in chimichurri, kumara puree with roasted seasonal vegetables. The wine pairing for this course will be Wild & Wilder 'The Opportunist' Shiraz from Langhorne, Australia.
To close the evening on a sweet note, dessert will feature Feijoa Hokey Pokey ice-cream with an Anzac biscuit. Based on availability the wine pairing will be either a RL Buller Fine Premium Moscato from Victoria, Australia or Lambert Estate 'The Chocolatier' Tawny from Barossa Valley, Australia.

This wine and pairing experience series is produced in partnership with Jay Nee of Juniper and Grain. Nee brings more than two decades of beverage hospitality experience to the table. Since moving to the Lehigh Valley from New England 15 years ago, he has worked in the beverage hospitality industry in many roles. He helped develop one of the most interesting wine programs in the area and launched a recurring wine education night that has entertained hundreds of guests. He has gone on to present more than 400 wine, beer and spirits events for thousands of guests.