ARTSQUEST ANNOUNCES NEW 'BLACK FILM: THEN AND NOW' CINEMA SERIES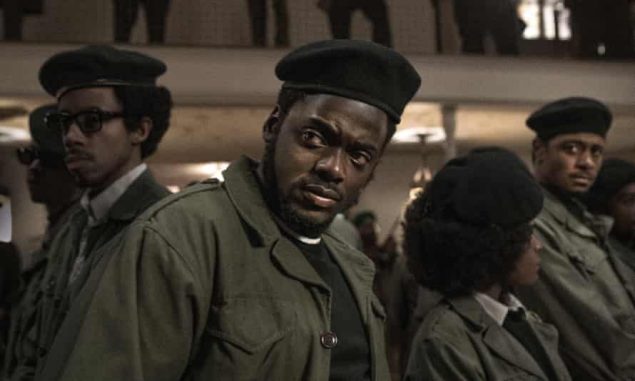 New bi-monthly series will launch in Feb. with Judas and the Black Messiah featuring an exclusive interview with screenwriters Keith and Kenny Lucas and a live discussion with Lehigh Valley Stands Up
BETHLEHEM, Pa.— ArtsQuest's Frank Banko Alehouse Cinemas is proud to present a new screening series, Black Film: Then and Now, on Sat., Feb. 19. In addition, The LGBTQ+ Film Series will return on Wed., Feb. 9. Tickets are free to all screenings in both series and can be reserved at steelstacks.org/film.
The Black Film: Then and Now Series will premiere on Sat., Feb. 19 at noon with the Oscar-winning Judas and the Black Messiah. Curated by Allentown-based filmmaker Vernard James, Black Film: Then and Now centers on displaying the evolution of how Black people have been depicted throughout the history of cinema, while also seeking to boost the voices of Black Lehigh Valley-based artists of all disciplines. A 2021 film, Judas and the Black Messiah details the betrayal of Fred Hampton (Daniel Kaluuya, winner of the Academy Award for Best Supporting Actor for his performance in the film), chairman of the Illinois chapter of the Black Panther Party in late 1960s Chicago, by FBI informant William O'Neal (Lakeith Stanfield). Judas earned six Oscar nominations, including Best Picture. Immediately following the screening, an exclusive pre-recorded interview between James and Keith and Kenny Lucas (known as the Lucas Brothers), co-writers/producers of Judas and the Black Messiah, will be presented. Ce-Ce Gerlach of Lehigh Valley Stands Up and James will discuss activism in the Lehigh Valley and ways in which Fred Hampton's legacy persists today in a live discussion prior to the film.
The LGBTQ+ Series' first installment for 2022 will be a screening of The Watermelon Woman on Wed., Feb. 9 at 7 p.m. This 1996 film was written, directed and edited by Cheryl Dunye, making it the first feature film to be directed by a Queer Black woman and cementing its status as a landmark in new Queer cinema. The Watermelon Woman follows a young woman named Cheryl (Dunye) as she embarks on a journey of self-discovery when she begins producing a documentary about Fae Richards, a 1930s Black film actress known as "The Watermelon Woman." The Watermelon Woman was selected for preservation in the United States National Film Registry by the Library of Congress in 2021. The LGBTQ+ Film Series, curated by Catherine Ford, Alessandra Fanelli and Adrianna Gober, aims to explore and uplift a wide and diverse scope of LGBTQ+ issues and stories by highlighting selections from the rich, enduring history of Queer cinema. Tickets for both series are free and can be reserved at steelstacks.org/film or by calling ArtsQuest's Box Office at 610.332.3378. ArtsQuest will continue to follow the latest CDC, state and local health and safety guidelines. Visit artsquest.org/safety for more information.