April 2020 Volunteer Spotlight
Each month, our volunteer committee decides on volunteers to spotlight! For April 2020, we wanted to hear from Marta Storm, a long-time House Manager at both the ArtsQuest Center and Musikfest main stage.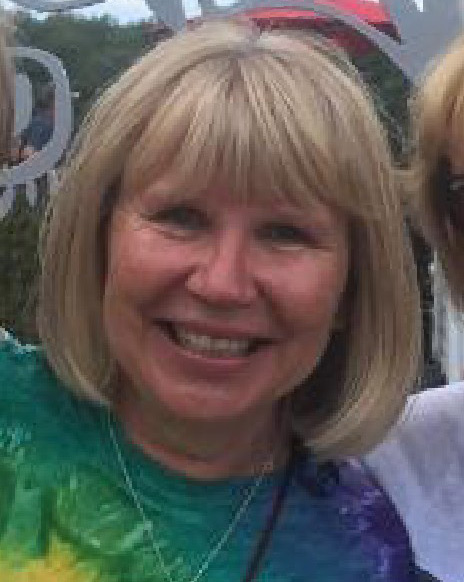 Q: What inspired you to begin volunteering?
A: Music has always been an important part of my life from learning to play the piano when I turned 12, to joining school chorus and glee club in high school and eventually playing the organ at my church, 1st Hungarian Evangelical Lutheran Church in Bethlehem. After the birth of my two children, Musikfest caught my attention! Summer were my vacation time away from teaching 5th grade so volunteering for Musikfest worked perfectly into my schedule. Additionally, it was a perfect opportunity to give back to my hometown community. And I have been here every August for 30 wonderful years!
Q: What's your favorite event to volunteer for?
A: When I first started volunteering back in 1990, Musikfest was the only event available to volunteer at. But since then, other festivals have started and I've enjoyed them all from serving beer at Oktoberfest, ticket scanning at SangriaFest, serving beer at the Food Truck Festival, ushering at the Levitt and of course booth sitting at Christkindlmarkt. After the Musikfest Café opened, volunteering to usher and house manage has also been very enjoyable! However, Musikfest is probably my favorite event! I've sold tickets, wine, ushered at Kuntzplatz, River Place and House Managed at Steel Stage! It is absolutely my favorite time of year with amazing music, scrumptious food, and most of all, a chance to be with old volunteer friends who feel like my second family. Each year, new acquaintances become friends by the end of the ten days!
Q: What is your most treasured memory from a past Musikfest?
A: Over the thirty years, my most treasured memories are many! Getting see Keith Urban and Dierks Bentley perform in Bethlehem; discovering new acts like Delta Rae; standing under swaying umbrellas listening to Tom Chapin in the rain at Kinderplatz; meeting and then becoming lifelong friends with Grammy-winner Bill Miller that hot afternoon while he performed at Americaplatz, back when it was next to the public library; eating Theo's Gyros with my volunteer friends nightly; our traditional group Sundaes the last day of Musikfest; and of course watching the concluding fireworks the last Sunday, so very tired by the 10th day, sad that it was over for another year, but so very happy to have been together! I do LOVE it ALL!
Q: When you're not volunteering for ArtsQuest, what do you like to do in your spare time?
A: I love to spend time with my family for holiday gatherings at our home in the Poconos. I also enjoy going to movies, shopping at the mall with my granddaughters, going out to lunch with the Café Girls, dinner with my sweet friends and of course going to as many concerts that my bank account will allow! I'm also involved with my church in Effort as a substitute organist, member of the choir and the Ladies Auxiliary. Now that my husband Jim and I retired, we love to travel with our tour group out west visiting National Parks, as well as overseas to Wales and Hungary. Hopefully Australia, next year.
Q: If you could bring any act to Musikfest, who would it be and why?
A: Some of my favorite musicians that I would love to see at Musikfest are: The Hooters, Bruce Springsteen, BonJovi, Ed Sheeran, and Panic! At the Disco. They are fantastic musicians!
Q: You have been keeping everyone's spirits high with your music-themed Facebook posts. How do you come with that many challenges and questions?
A: During this pandemic, the 30 day Music Challenge on Facebook has kept me in touch with my friends! I found the 30 day challenge on another site, but now that the 30 days are over, I just brainstormed and thought of my own ideas for at least another 20 days! I think being a 5th grade teacher helped me come up with some creative ideas.