Jane George Named Executive Director of the ArtsQuest Foundation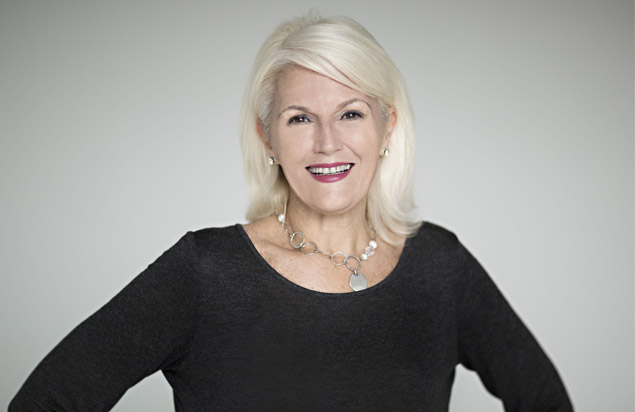 BETHLEHEM, PA–ArtsQuest is pleased to announce that Jane George has been named the new Executive Director of the ArtsQuest Foundation. George, who was selected for the position following a national search, is the first full-time Executive Director in the Foundation's history. She'll begin her new role on Mon., Dec. 4.
A resident of South Whitehall Township, George has extensive experience in development, fundraising, grant writing, community relations, public-private partnership development, marketing and public relations. For the past 17 years, she worked for St. Luke's University Health Network, most recently serving as Assistant Vice President of Government Relations & Capital Development. Among her numerous accomplishments while at St. Luke's, George played an integral role in managing the capital campaign that led to the development of St. Luke's Allentown and the initial campaign for the St. Luke's Anderson campus.
As Executive Director of the ArtsQuest Foundation, George will be responsible for the management and leadership of the Foundation, which was established to strengthen and support the long-term sustainability of ArtsQuest, the ninth-largest nonprofit arts organization in the state. Founded in 1984, ArtsQuest presents Musikfest, the arts and education programs of the Banana Factory arts center, and the majority of the concerts and programs at SteelStacks arts and entertainment district on the former Bethlehem Steel plant. ArtsQuest offers more than 3,000 programs, concerts and events annually for the region, with more than 40 percent of this programming available to the public for free.
In her role with the ArtsQuest Foundation, George will also be responsible for the Foundation's strategic plan as it pertains to building sustainability for ArtsQuest, including identifying and cultivating major gifts and donors. She will work closely with the ArtsQuest Foundation Board, ArtsQuest Board of Trustees, ArtsQuest President & CEO and the ArtsQuest Development Team to develop and execute strategies supporting the long-term sustainability and mission of ArtsQuest.
"Over the past few years, ArtsQuest has made building and strengthening the ArtsQuest Foundation one of its main priorities, and adding a full-time Executive Director is a major step toward achieving this goal," says ArtsQuest President and CEO Kassie Hilgert. "As we went through the process of searching for the new Executive Director, there were many quality candidates, but Jane clearly rose to the top. Not only does she have an incredible track record when it comes to community relations, development and fundraising, she's also a respected leader in our community thanks to the many volunteer positions and projects she has been involved with over the years.
"Everyone at ArtsQuest is thrilled to welcome Jane to our staff, and we're very excited about this next step in the evolution and growth of ArtsQuest and the ArtsQuest Foundation."
During her career, George has also worked as Development & Community Affairs Director for the Lehigh Valley Chapter of the American Red Cross, as well as in economic and community development for local government. She is a longtime community volunteer, donating time and talents for the Women's 5K Classic, Girl Scouts of Eastern Pennsylvania's Take the Lead event, Allentown Art Museum's Cocktails & Collecting Committee, Mayfair Festival of the Arts, Musikfest and many other organizations. In addition, she has volunteered for several yearsfor the Pi Beta Phi Alumnae Advisory Committee at Lafayette College serving in various capacities including membership, housing and finance. In these roles she , assists and mentors women on leadership, recruitment and special events planning.
"As ArtsQuest continues to evolve and add new arts and cultural programming for our community, the ArtsQuest Foundation will play an increasingly larger role in helping to support the long-term sustainability of the organiztion," says ArtsQuest Foundation Chairman Jack Yaissle. "ArtsQuest is constantly working to strategically identify areas when it can add impactful arts, cultural and educational programming for our students and our community, and building out the Foundation will help ArtsQuest flourish well into the future. We're excited that Jane will be leading the Foundation's efforts going forward – her experience, her skills and her connections in the community will all be essential in helping ArtsQuest expand and enhance access to the arts for all of our residents."
George earned her Bachelor's Degree in Marketing from Ohio University in 1984, and her Master's Degree in Public Administration from the University of Pennsylvania's Fels Institute of Government in 2013. She and her husband, Von, live in South Whitehall Township and have four adult children.