ArtsQuest Seeking St. Nicholas for 25th Christkindlmarkt Bethlehem Nov. 17-Dec. 23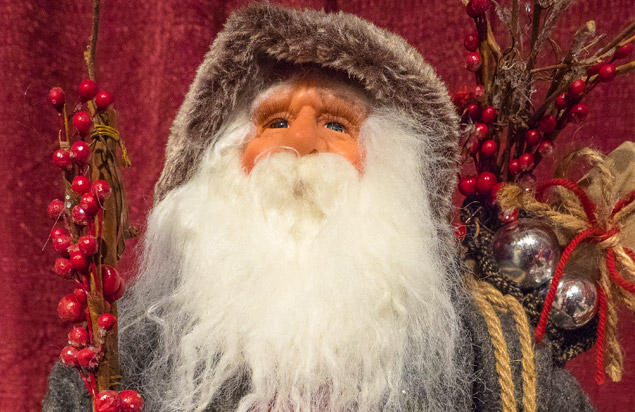 Photo: Craig Roberts
Auditions take place Oct. 1 at The Banana Factory
BETHLEHEM, PA—For the first time in Christkindlmarkt Bethlehem's 25-year history, ArtsQuest is holding an open call for auditions for the role of St. Nicholas at the annual holiday celebration taking place at SteelStacks in Bethlehem. Dates for the 2017 festival are Nov. 17-19 and 24-26, Nov. 30-Dec. 3 and Dec. 7-10, 14-17 and 21-23.
Honoring the tradition of Christkindlmarkt's authentic German St. Nicholas, the selected actor will display the warmth, charm and cheerfulness that has made the Victorian character so popular with the more than 10,000 children who have visited him at the event over the past quarter century. Actors should be men age 35 or older, 5-foot-9 or taller and have experience working with children. The selected person must be available during festival hours (Thursday and Sunday, 11 a.m.-6 p.m., and Friday and Saturday, 11 a.m.-8 p.m.) and will be compensated for his role.
Auditions will take place Oct. 1, noon-5 p.m., in the Crayola Gallery of the Banana Factory, 25 W. Third St., Bethlehem. Auditions will be an interview with some improvised situational work.
To request an audition time, please email ArtsQuest Performing Arts Coordinator Cory Stelzman at cstelzman@artsquest.org. The email should include an attached resume and headshot, as well as the preferred audition time. Auditions will last approximately 15 minutes; no phone calls will be accepted.
For more information on Christkindlmarkt, visit www.christmascity.org/christkindlmarkt.