Work of Renowned Comic Book Illustrator Scott Hanna Showcased at SteelStacks Starting April 18
Bucks County artist to lead sketch-a-thon and exhibit his work as part of ArtsQuest's 'Artists Among Us' series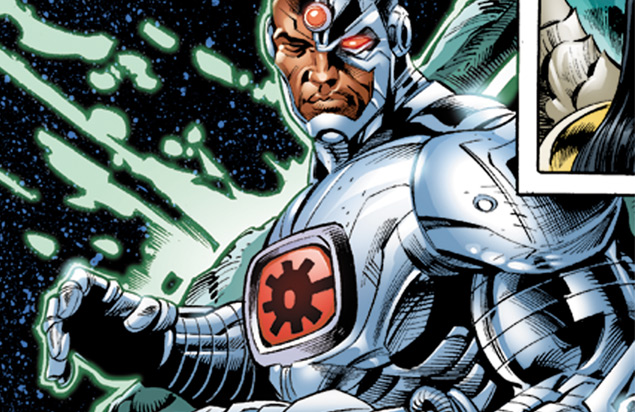 Bethlehem, PA—The work of internationally-renowned comic book illustrator Scott Hanna, who has inked more than 20,000 pages for DC Comics and Marvel Comics over the past-quarter century, will be showcased through a dynamic art exhibition and artist's residency this spring at SteelStacks. Hanna's residency, which is part of ArtsQuest's 'Artists Among Us' series, will include an exhibition focused on a complete "Futures End" comic book sketched by the artist, as well as a Sketch-a-Thon during which the public can work side by side Hanna and other artists as they sketch their favorite superheroes at the base of the Bethlehem Steel blast furnaces.
During his nearly 30-year career as an illustrator, Hanna has worked on all the top superheroes, including The Avengers, Spider-Man, X-Men, Batman, Superman and many others. Over the years, he has received numerous awards for his work including Inkwell's 2012 "Most Adaptable Inker" and "The Props" Awards, as well as Inkwell 2011's "Favorite Inker" honors and the 2002 Eisner Award for "Best Serialized Story." In addition, his art has been showcased in exhibitions, galleries and comic conventions around the world.
From April 18-June 28, Hanna's artwork will be featured in "Futures End," an exhibit in the ArtsQuest Center Alvin H. Butz Gallery that highlights the complete series of illustrations he created for Issue #42 of the popular DC Comics series. The exhibit, designed to shine the spotlight on sequential art and storytelling, marks only the second time in Hanna's career that he has exhibited a complete series of illustrations from one of the comic books on which he worked. Artwork in the exhibit is by Scott Hanna, along with artist Scot Eaton.
As part of his residency, Hanna will also lead a Sketch-a-Thon at the ArtsQuest Center May 23, 2-4 p.m. The free event, during which he will create illustrations on a larger scale, offers the public the opportunity to work alongside Hanna and other artists as they sketch models dressed in superhero costumes posed at the base of the blast furnaces. The Sketch-a-Thon is free and participants are invited to bring their favorite drawing tools and sketch pads for an afternoon filled with creativity and fun.
"The Sketch-a-Thon is designed to be very artist-focused," Hanna says. "A number of different artists will be on hand, so participants can see what we are all are painting and drawing, as well as how we approach the artistic process. This will be a very family-friendly event."
On May 17, 1 p.m., Hanna will also offer a free presentation that focuses on the story behind his career as one of the top illustrators in the world. The event, which will take place in the ArtsQuest Center's Frank Banko Alehouse Cinemas, will feature Hanna showing numerous examples of his work on the cinema's screen, as well as taking part in a question-and-answer session with the audience.
ArtsQuest's Artists Among Us residency series is designed to showcase the acclaimed artists living and working in the Lehigh Valley and surrounding region. For more information on the Scott Hanna residency and Artists Among Us, please visit www.artsquest.org/artistamongus/.