Back to School for Adults: Comedy & Art Classes!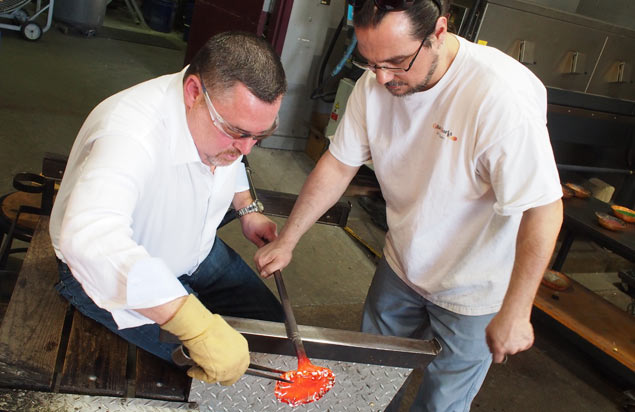 By Ben Youngerman, ArtsQuest Marketing Manager
It's back to school time! But why should kids have all the fun learning new things and making new friends?
Adults can get back to learning with comedy classes at SteelStacks and art classes at The Banana Factory Arts Center! Not only will you explore subjects you've always wanted to learn, but the creativity and skills you develop will benefit aspects of your everyday life! Below, we've hand-picked the introductory-level courses to start you off on a new path of exciting studies!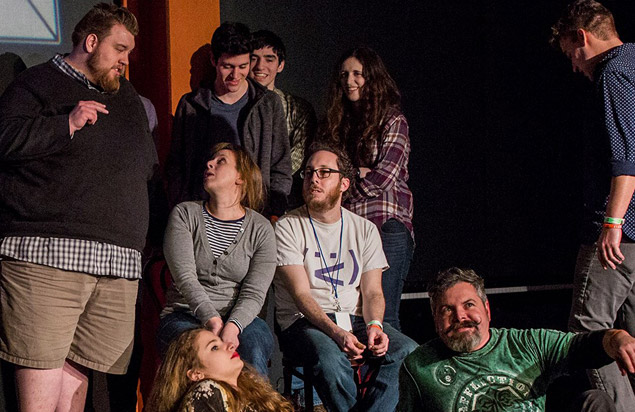 Intro to Sketch Comedy Writing
Starts 9/9 – Register Here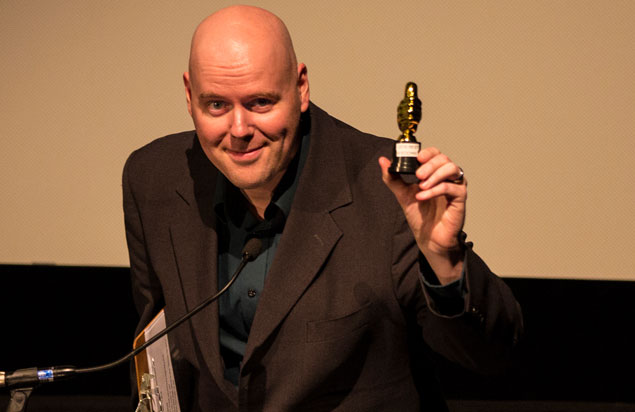 Intro to Sketch Comedy Writing introduces students to the elements that make a strong comedy sketch, methods of generating and refining their funny ideas, types of sketches, and the writer's room.
Starts 9/10 or 10/12 or 12/6 – Register Here

Improv 101 focuses on the 3 core principles of comedic improvisation: agreement, being active, and justification. We designed our classes to create an energetic and supportive environment for play. Whether you never took the stage before or you're a seasoned improviser, you'll get a lot from this class.
Starts 10/14 – Register Here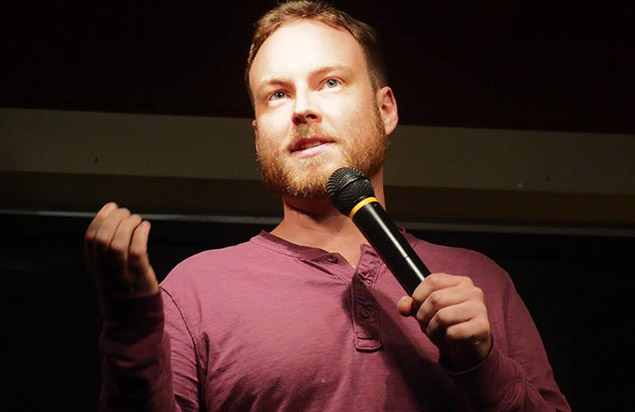 Admit it, you've gone to a standup show and said "I could do that", but you don't know how to take the first step. Over the course of six weeks, students will learn stage presence, delivery basics, joke types and insight into the comedy business, before performing in a graduation show!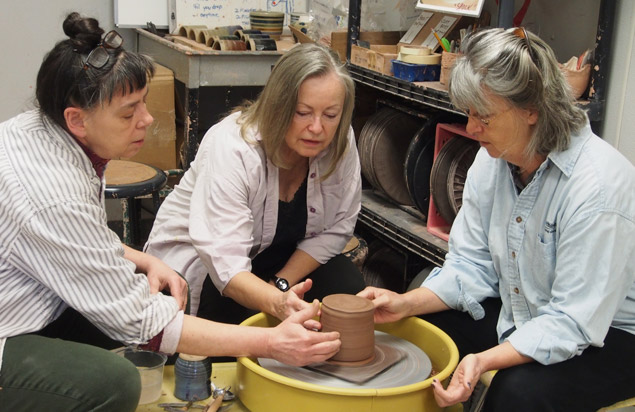 Photo: Morgan Harris
Starts 9/11 – Register Here

This course is designed to guide students through an exploration of painting from the observation, color mixing, and landscape painting perspectives.
Starts 9/12 – Register Here

Start your glass making experience with an introduction to "Furnace Working". Students will create works of art from molten glass in a variety of forms, using solid working and glass blowing techniques.
Starts 9/12 or 9/13 – Register Here

Designed for all levels, the instructor will engage with students at their skill level. This class offers beginners the opportunity to learn the basics of centering, shaping and trimming on the wheel.
Starts 9/14 – Register Here

Students will learn basic painting techniques and color mixing as well as incorporate pen and ink to create beautiful works of art!
Starts 9/16 – Register Here

In this project oriented class, students learn basic use of hand tools, sawing, filing, texturing, soldering, cabochon stone setting, tube setting, finishing and polishing. Students leave this class with an understanding of basic goldsmithing, as well as creating jewelry with beautiful stone settings.
Starts 9/20 – Register Here

Weaving is one of the simplest and most enjoyable ways to begin exploring fiber art. A few simple techniques is all that is needed to make beautiful one-of-kind pieces.
Starts 9/28 – Register Here

Develop an understanding of basic camera functions and experience photographic techniques through hands-on learning. Students will learn such concepts as shutter speed, aperture and ISO and how their relationship and manipulation have an effect on exposure and the final image.
Introduction to Adobe InDesign
Starts 10/3 – Register Here

Learn how to design and publish digital and print-ready documents quickly and professionally using Adobe InDesign. This 4 week program teaches the basics of the application, available tools and functionality to help create beautiful, eye-catching layouts.
Starts 11/1 – Register Here

Students will explore a variety of ways to use pastels and pastel pencil while learning how to render what they see. Basic drawing techniques will be discussed while working from observation and photographs.
Starts 11/2 – Register Here

Stop scrolling through hundreds of files looking for a particular photograph! Learn the basics of Adobe Lightroom! Photo viewing, retouching, organizing and keywording files is easy with Lightroom.